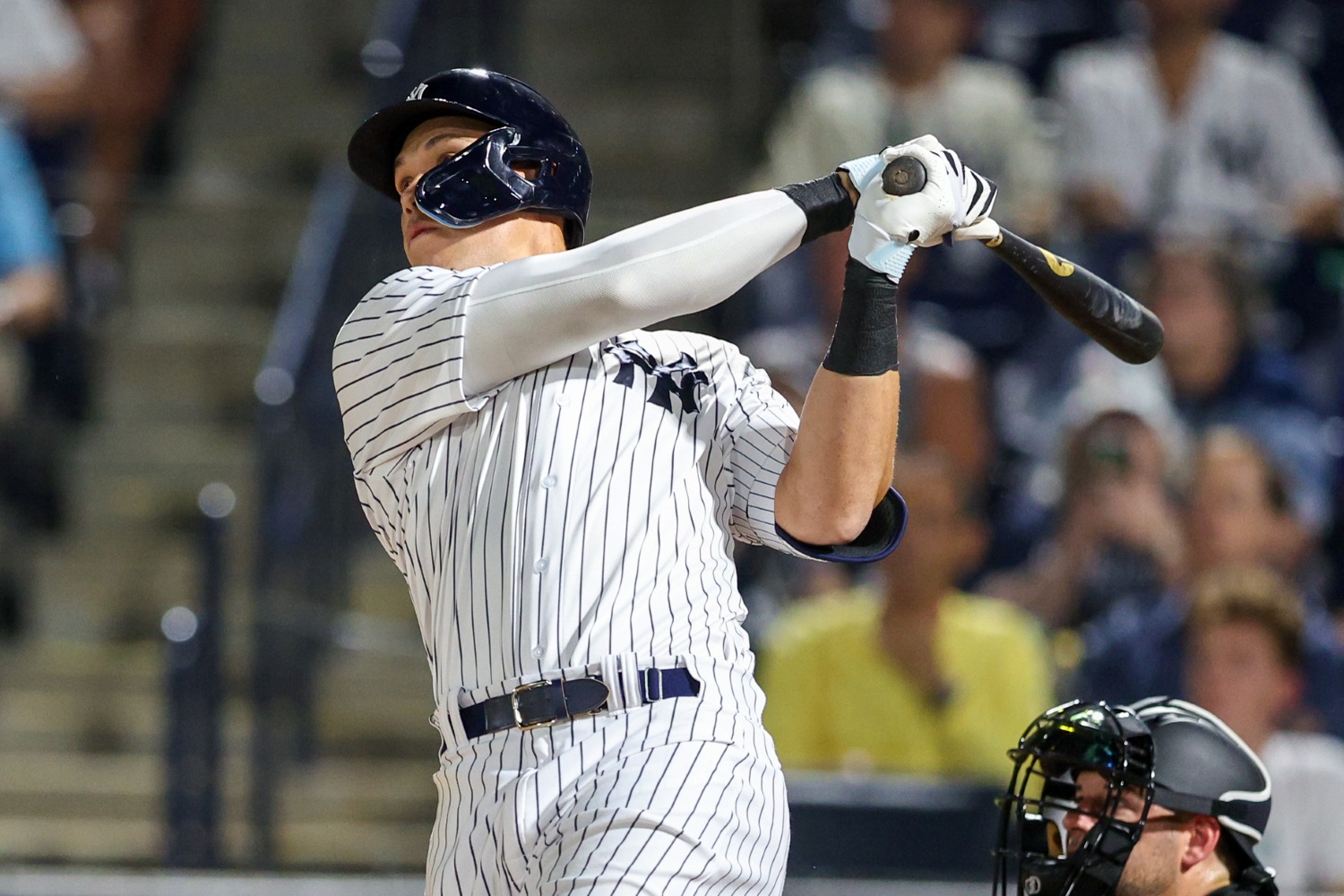 Image courtesy of © Nathan Ray Seebeck-USA TODAY Sports
Let's quickly rehash this. I went through the FanGraphs and Baseball Prospectus projected standings and Playoff Odds, and have placed the teams in reverse order based on an average of their numbers at both sites. I've also listed the projected payroll for each team, courtesy Cot's Contracts, a part of Prospectus. You can consult the previous two parts in this little series to catch up before plunging ahead.
[DARKHORSE WORLD SERIES CONTENDERS]
7. Blue Jays (88 W | 71.9 P% | 5.3 WS% | $207M)
Felt like Toronto and the Dodgers deserved their own mini-tier here, since their percentages are a notch above the other top playoff contenders, but not quite on par with the "legit" World Series contenders who have something like 57% combined World Series odds between them.
6. Dodgers (91 W | 78.1 P% | 6.6 WS% | $217M)
The best regular season team in baseball over the last decade by no small margin with 73 more wins than the Yankees over that stretch. And yet, just one pandemic weirden-ed World Series to show for it. That this projection represents a step back for them compared to Dodgers teams of recent vintage speaks to just how dominant of an organization they are within the game.
[LEGIT WORLD SERIES CONTENDERS]
5. Mets (94 W | 88.5 P% | 9.7 WS% | $345M)
It's kinda crazy. You might think spending $75 million more on payroll than the second-splurgiest team, or almost $110 million more than the third- and fourth-splurgiest teams would project out to like 100 W | 99.9 P% | 15.0 WS% or something, but no. Pretty close though. Keep trying. 
4. Padres (93 W | 89.2 P% | 10.8 WS% | $237M)
San Diego is the other team out to prove that the new Moneyball is just good old-fashioned money. With Josh Hader and Juan Soto holding the next two tickets for the extension window, they might just be getting warmed up, too. They've got more money on the books for 2027 ($136 million) than a dozen teams do for 2023.
3. Braves (94 W | 89.9 P% | 11.1 WS% | $194M)
The Braves have a bunch of guys signed to long-term deals, too, though most of them were pre-arbitration extensions so their money on the books for 2027 ($90 million) is only more than seven teams in 2023, and the players they are paying will be considerably younger than the Padres' high-salaried vets.
2. Astros (93 W | 86.8 P% | 12.3 WS% | $186M)
I'm as surprised as you are. Defending World Series champions, best team in baseball over the last six years, the closest thing we've had to a modern dynasty since those 2009-16 Giants, but the computers like one team just a little bit more.
1. Yankees (94 W | 90.3 P% | 13.2 WS% | $271M)
Seventeen years. From 1979 to 1995, the Yankees didn't win a single World Series. That is their longest stretch since buying some guy named George Herman off of a broke theatre producer. Over the last 13 years, they have won the second-most games in MLB; made the playoffs 10 times; never won fewer than 84 games in a full season; spent over $3 billion on payroll... and won zero World Series titles. It's hard work being a Yankees fan. How do they bear the deprivation?
 
Think you could write a story like this? Brewer Fanatic wants you to develop your voice, find an audience, and we'll pay you to do it. Just fill out this form.
MORE FROM BREWER FANATIC
— Latest Brewers coverage from our writers
— Recent Brewers discussion in our forums
— Follow Brewer Fanatic via Twitter, Facebook or email