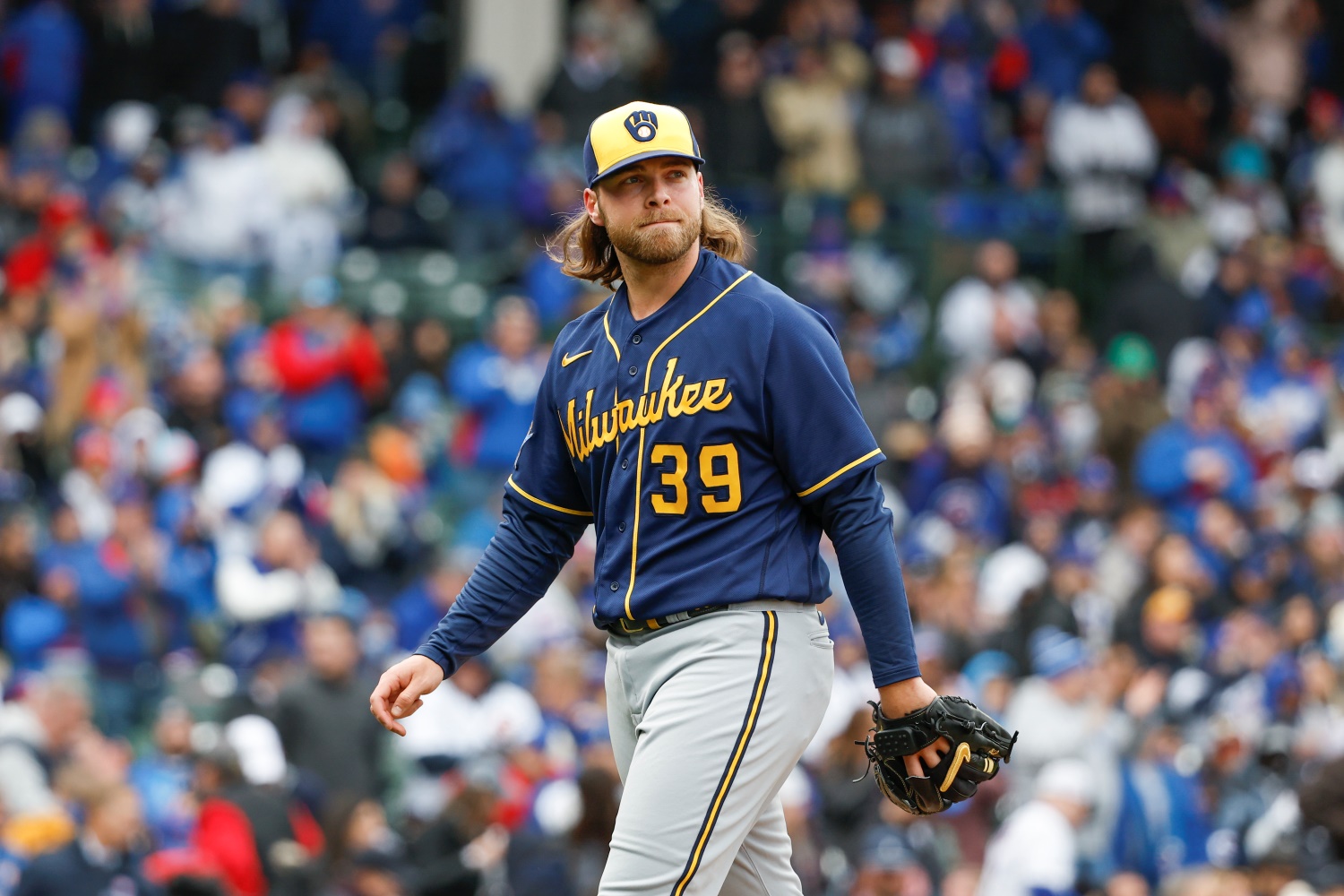 Image courtesy of © Kamil Krzaczynski-USA TODAY Sports
Corbin Burnes's Two Gears on the Cutter
In the first inning, Ian Happ drew a two-out walk against the Brewers' ace, bringing the dangerous Cody Bellinger to the plate. As rough as the last two seasons were for Bellinger, he looked good enough this spring to merit the cleanup spot in Chicago's Opening Day lineup, and right field was the one place where the ball was carrying well in the air Thursday.
Burnes knew Bellinger would step into the box thinking about creating an early run, especially in his first at-bat with a new team and in front of a raucous home crowd. He took advantage masterfully, and it was a reminder of what makes him special. His first pitch to Bellinger was a cutter, but not one of the riding cutters at 96 miles per hour that he had thrown to the first few hitters. Instead, the pitch came in at 94, and it dove like a slider toward Bellinger's back foot. 
That highlighted something interesting about Burnes and his lethal cutter: it can be two different pitches for him. He doesn't just throw the cutter in place of his fastball. He manipulates the pitch, such that it can also work as a breaking ball. Here are all of the cutter Burnes threw in 2022 that were over 95 miles per hour.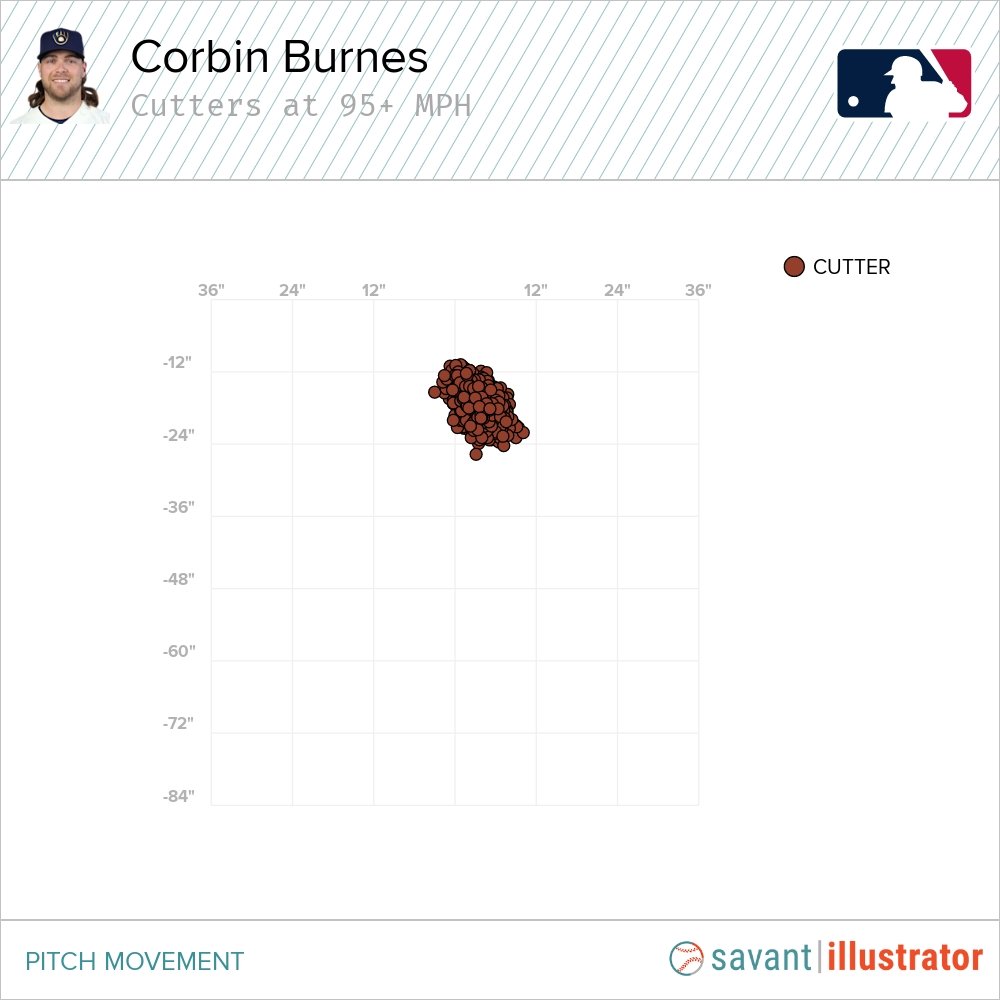 Now, here are his cutters below that speed.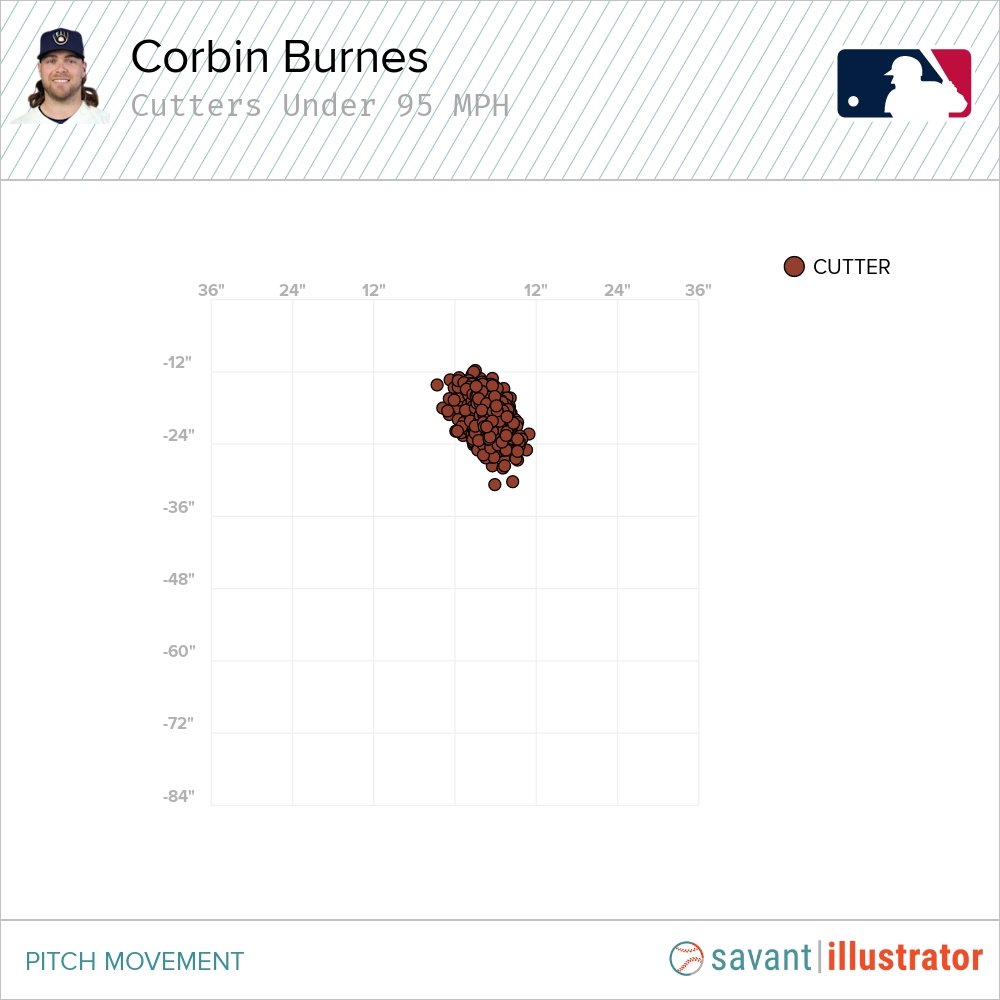 The second cluster is lower, showing us that Burnes can create more vertical movement with the cutter when he takes a little bit off of it. He applies so much spin to it that turning it into as much a breaking ball as a fastball is relatively easy. He got ahead of Bellinger on that version of the offering, then induced a groundout with a good changeup, a pitch Bellinger was not going to hit hard after seeing that cutter the previous pitch. 
Willy Adames Has to Keep His Head
The Cubs' four-run third inning didn't have to be that way. Dansby Swanson swatted an opposite-field single to score the first Cubs tally, but as the throw came in from right field, Willy Adames noticed Swanson taking a big turn around first base, and tried to steal an out by throwing behind him. Instead, he threw wildly, and Nico Hoerner came home to score a second run. While Adames's awareness is laudable on one level, he was trying to do too much there.
A few batters later, with runners at the corners and two outs, Yan Gomes hit a slow grounder up the middle. Adames fielded it cleanly, but seemed caught between trying to beat Trey Mancini to second base himself and throwing over to first to retire Gomes and end the inning. He chose the former, which was a mistake. Mancini had gotten a good secondary lead and was running hard, and he beat Adames to the bag.
Adames had had to charge past second to grab the ball. Trying to take it to the base meant a reversal of his momentum. Gomes, a catcher, is very slow. It seemed as though Adames just froze a little, letting the previous error get into his head. He's a very talented defender, but he'll need to be more clear-headed out there from now on.
Good Relief Work
It didn't change the game, because the Crew never did crack the Cubs' pitching staff, but the bullpen was solid after Burnes's departure. Peter Strzelecki, Gus Varland, and Javy Guerra worked around a couple of jams, but didn't allow a run in three innings of work. For Varland, it was a successful big-league debut. Guerra threw the four hardest pitches either team tossed all day. It was small consolation in a tough loss, perhaps, but those three provided a reminder that Craig Counsell still has formidable depth in his relief corps.
Think you could write a story like this? Brewer Fanatic wants you to develop your voice, find an audience, and we'll pay you to do it. Just fill out this form.
MORE FROM BREWER FANATIC
— Latest Brewers coverage from our writers
— Recent Brewers discussion in our forums
— Follow Brewer Fanatic via Twitter, Facebook or email