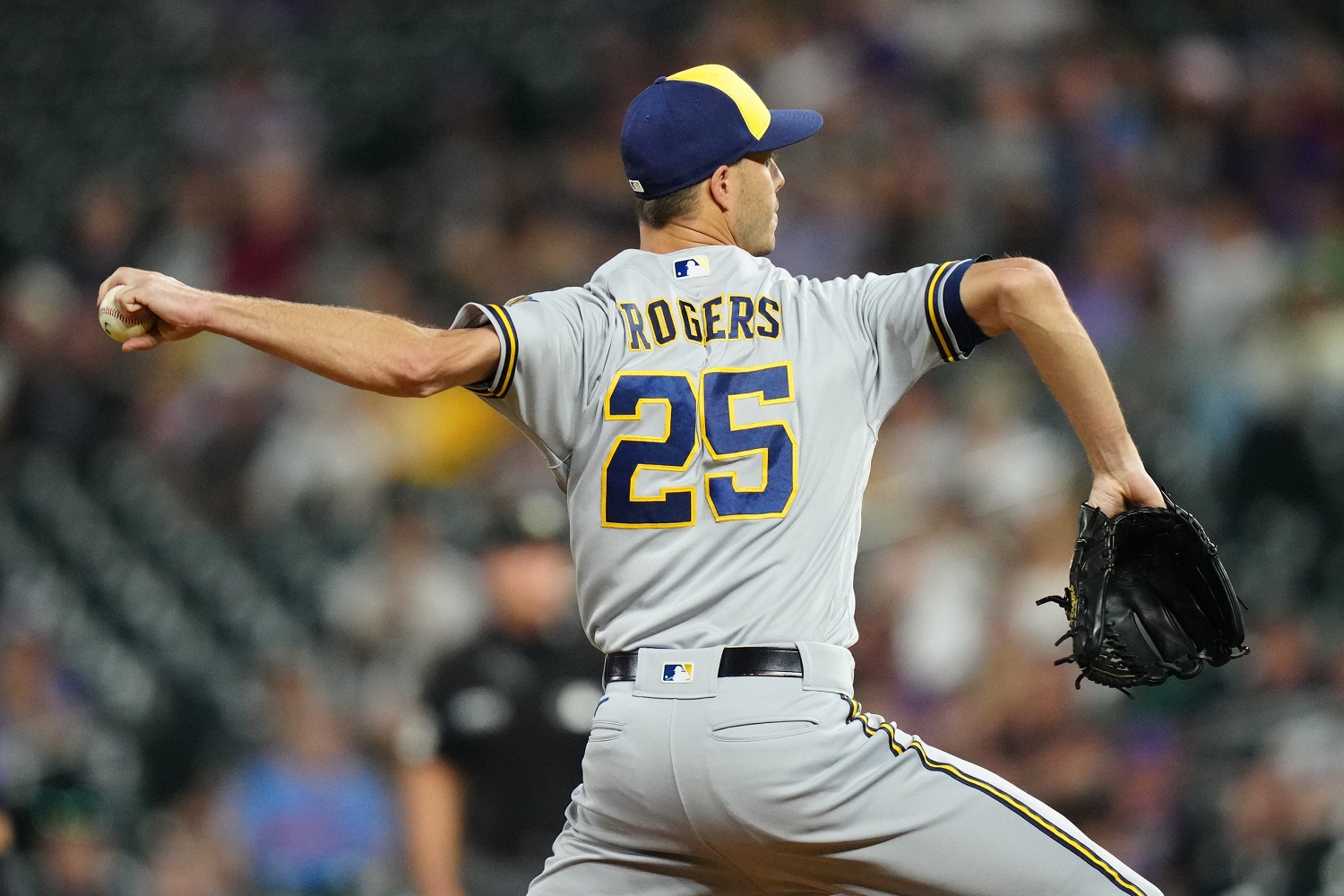 Image courtesy of © Ron Chenoy-USA TODAY Sports
A vast majority of Brewers are under team control in 2023. Eighteen players are in their arbitration years, with a number in pre-arbitration. David Stearns, President of Baseball Operations, could decide to cut ties with any of those guys, but most are staying put. Stearns and GM Matt Arnold have tremendous flexibility with the roster, though, as only three players have guaranteed contracts in 2023: Christian Yelich, Freddy Peralta, and Aaron Ashby.
So some critical decisions will need to be made when dealing with the Brewers' potential free agents. Four players, in particular, provide some choice from the club to determine if they offer more value to Milwaukee versus what is available on the market. With all due respect to Andrew McCutchen, his performance this season doesn't warrant a discussion about his return. It hasn't worked out.
With Cutch off the list, here are four potential free agents who may or may not return to Milwaukee.
4 - Jace Peterson
The 32-year-old utility man has been the third-most valuable position player for the Brewers with a 2.2 fWAR. Part of that stems from Milwaukee's lack of star power in the lineup. However, despite sporadic playing time, his value also comes in quality defense in multiple spots and an ability to get on base at a solid clip. Peterson is the type of veteran player you find on winning teams. These types might not jump out at you statistically, but their importance is seen throughout the season.
There will be multiple factors in choosing to bring Peterson back or not. What do the Brewers plan to do at second and third base? Will prospect Brice Turang have a major role in the big leagues in 2023? The third factor is cost. Peterson made $1.825 million on a one-year deal this season. He will undoubtedly get a bump up, but how much? Fangraphs' defensive metric ranks Peterson fourth on the club in that area, and its BsR stat for overall base running has him at the top in Milwaukee.
Odds of a return: 65% 
3 - Brad Boxberger
Based on ERA (2.95) and ERA+ (135), Brad Boxberger is having a better overall season than he did in 2021. It might not feel that way as he has more blown saves this year, and many of his other numbers are worse. While he's giving up fewer home runs per nine innings, his WHIP is 1.309 (1.067 in 2022), with more walks, more hits, and fewer strikeouts this season. One major concern should be Boxberger's Whiff% where he went from the 85th percentile of MLB last season to the 33rd percentile in 2022.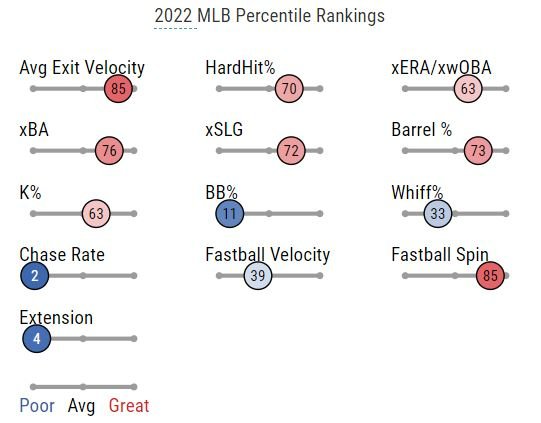 At 34 years old, you start to wonder what he has left in the tank. In each of the past two seasons, Boxberger has stretches when he looks cooked. Manager Craig Counsell relies on him as a stopper of sorts and utilizes him in a variety of innings - more so than any other reliever on the club.
Boxberger is making $2.5 million this season, with a team option for a $3 million contract in 2023. The buyout for the option is just $750,000, so Milwaukee loses little to cut bait. Considering the sizable free agent reliever market each season, a $3 million tag for a potentially declining bullpen arm makes Boxberger less appealing than a year ago. But they could see the cost certainty of the club option as worthwhile gamble for one more season.
Odds of a return:  48%
(Chances increase if the Brewers buy him out and he is willing to re-sign for less)
2 - Omar Narvaez
After an All-Star selection in 2021, Narvaez's 2022 offensive performance has dipped significantly. He is 22% below average in OPS+ (78) while hitting just .214 with a .324 slugging percentage. He clearly peaked in his age-27 season in Seattle when he slugged .460 with a 119 OPS+.
Narvaez turns 31 before Opening Day 2023 and has appeared worn down in the second half of the last two years. Narvaez came over as an "offense-first" backstop with defensive concerns, but that has flipped in Milwaukee (or has it?).
He ranks seventh in MLB in Baseball Savant's strike rate stat at 49.7%, which shows the percentage of non-swinging strikes called on the outside edges of the strike zone. However, Narvaez is 47th in "blocking runs," according to Baseball Prospectus. If you've watched enough games, you have witnessed Narvaez's struggle to block balls consistently. He is also 35th in caught stealing percentage (24%) among catchers with 300+ frames behind the plate. Those last two statistics argue against his supposed defensive prowess.
Narvaez is making $5 million this season. Considering the constant need for catching, some team is likely willing to pay more on the free agent market. Milwaukee has 29-year-old catchers Victor Caratini and Pedro Severino under team control for next year at a lower cost. They also have prospect Mario Feliciano ready for MLB opportunities. The price per production for Narvaez looks undesirable.
Odds of a return:  15%
1 - Taylor Rogers
The left-handed reliever acquired in the Josh Hader trade has had a down year. After never posting an ERA+ below 128 from 2017-2021 (not counting 2020), Rogers' 86 ERA+ could be a sign of declining skill. He has also dealt with some minor injury concerns, so perhaps it's a one-off dip this season.
Many of his numbers improved during his short time in Milwaukee, upping his strikeout-per-nine-inning (K/9) rate to 14.5 versus 10.5 with the San Diego Padres. His WHIP has also dropped from 1.113 to 1.091. The soon-to-be 32-year-old southpaw reliever is earning $7.3 million this season and will likely get a fair amount of interest in free agency. Though he got off to a rough start with the Brewers, Rogers owns a 3.07 ERA and has held opponents to a .180 average over his last 14.2 innings pitched.
For a bullpen that needs help heading into 2023, Rogers should be in play to stay, but the length and size of the contract demands could be prohibitive. I'd like to see them make something work and have him spend time in their pitch lab, although it feels like a less than a 50/50 chance the Brewers pony up enough.
Odds of a return: 40%
Some may ask, "Why isn't Kolten Wong on this list?" Well, his situation requires further examination, so look for a more in-depth analysis soon.
As for the rest of the Brew Crew, many expect plenty of roster turnover heading into 2023. Brewers fans should expect to learn new names and faces with a combination of trades and letting players go. If Milwaukee plans to ascend to the top of the NL Central again to fight it out with the St. Louis Cardinals, the front office needs to rediscover the right mix of who stays and who goes.
Think you could write a story like this? Brewer Fanatic wants you to develop your voice, find an audience, and we'll pay you to do it. Just fill out this form.
MORE FROM BREWER FANATIC
— Latest Brewers coverage from our writers
— Recent Brewers discussion in our forums
— Follow Brewer Fanatic via Twitter, Facebook or email