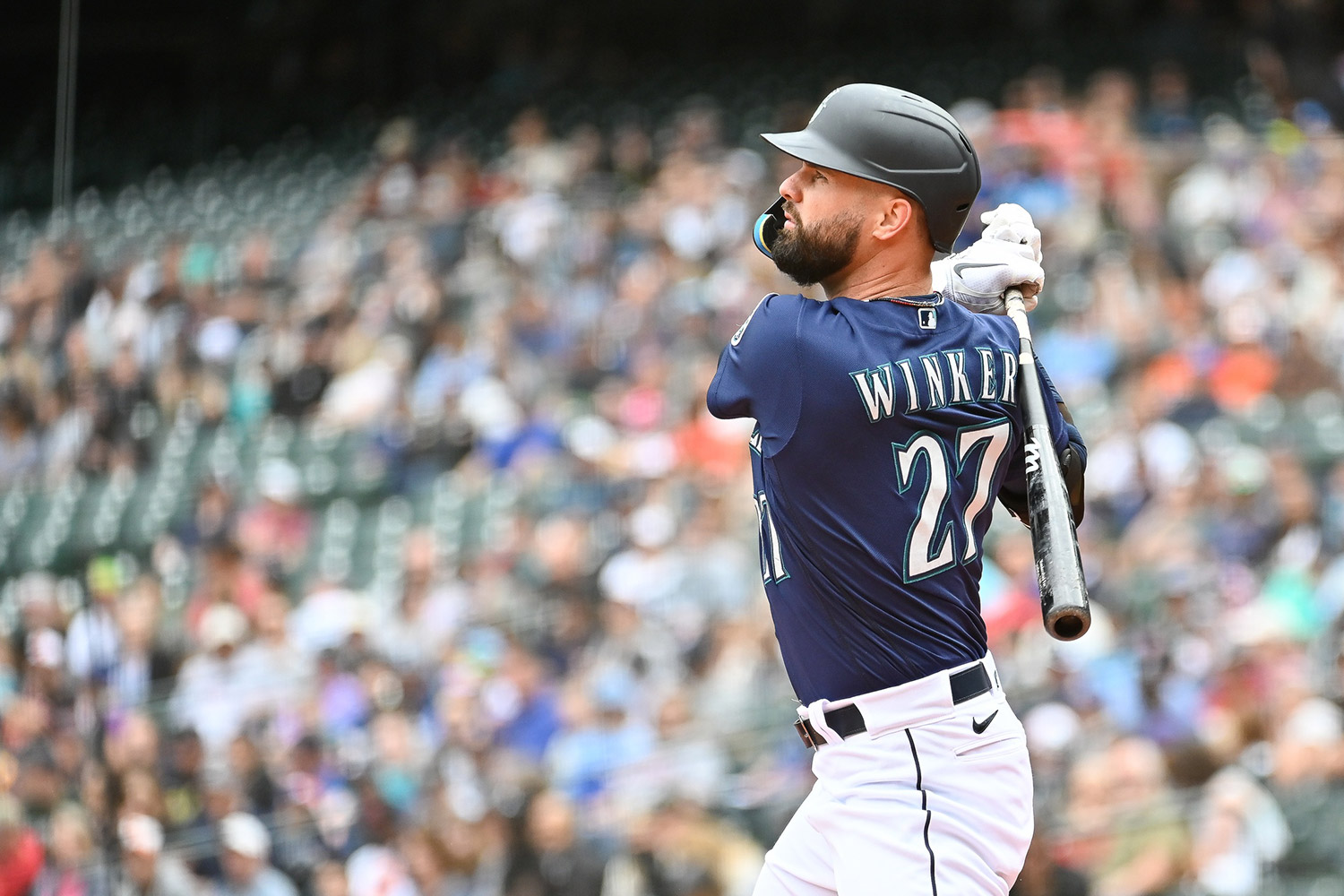 Image courtesy of © Steven Bisig-USA TODAY Sports
In recent memory, the Brewers have had quite the knack for finding offensive weapons via trade. They brought in Christain Yelich from Miami, Willy Adames from Tampa Bay, and William Contreras from Atlanta, all of whom are key pieces of the current team. By acquiring Jesse Winker, the Brewers once again brought in another hitter who can produce similarly, and the move hasn't gotten the attention it deserves.
Winker's previous season in Seattle was a struggle for the former All-Star. He battled injuries, didn't click with his new teammates, and posted a career-worst wRC+ of 109. After all that, Winker returns to his former division with plenty of reason to believe last year's performance was an outlier.
Before Winker's poor 2022 season, he terrorized pitchers as a member of the Brewers' division rival Cincinnati Reds. Winker broke out offensively in the shortened 2020 season, posting a wRC+ over 140 and popping 12 home runs in the short campaign. He'd continue the success by making his first all-star game in 2021, where he slashed .305/.394/.556 as the Reds' cleanup hitter.
So what went wrong in Seattle? The answer isn't simple, but it has to do with multiple things. Firstly, Winker started slow and bounced around the lineup, batting in numerous spots. Should Winker get off to a better start, he'll find himself at the top of the lineup daily in Milwaukee.
Secondly, his new home ballpark in Seattle wasn't close to a good match. In 2022, His OPS at home was a measly .625, while his OPS eclipsed a respectable .700 playing away from T-Mobile park. Compare that to his time in Cincinnati, where he has a career .930 OPS. With a shift to Milwaukee, Winker should thrive again, transitioning back to a hitter-friendly park, though not quite as hitter-friendly as the one he found in Great American Ballpark.
The change to playing at American Family Field should also be easier on Winker. Not only did he visit the park frequently as a member of the Reds, but he hit exceptionally well in Milwaukee, with a career OPS 1.032 OPS in American Family Field. Notably, the fraction of success Winker did have with the bat last year came when he hit .307/.358/.484 against NL teams, something he'll see more of as a member of the Brewers.
If you're worried about Winker's ugly history of injuries, there's a reason for optimism there too. Winker is a poor fielder by trade and is the Brewers' prime candidate for the everyday DH. Getting starts there can go a long way in ensuring a healthy season from the newly acquired slugger.
Most importantly, Winker's game adjustments last year should translate into success. By checking in on his statcast and sabermetrics, Winker saw an increase in his plate discipline. His BB% jumped nearly five percent, while his K% stayed at only 18 percent. Both his whiff and chase rates were excellent, ranking in the top third of baseball. And while his xMetrics weren't necessarily great, it's clear the only area Winker needs to make adjustments in is making hard contact once again.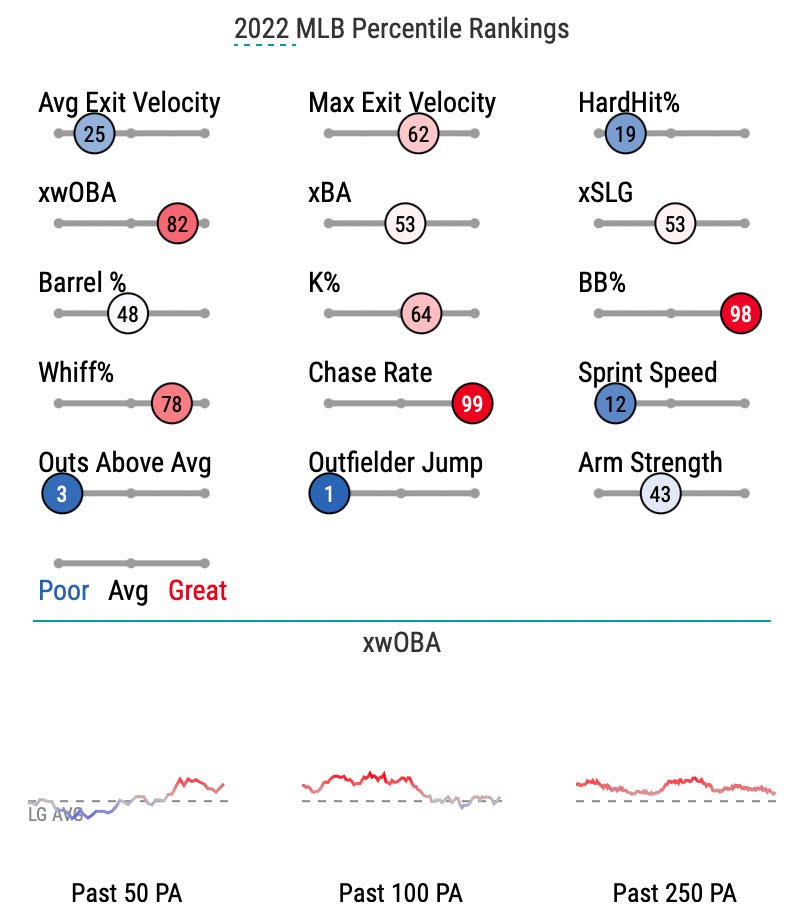 Another important factor is Winker's contract status. He'll only see one guaranteed year in Milwaukee before hitting the free agency market, and with a good season, Winker will put himself in a position to receive a multi-year deal. Although this certainly doesn't guarantee success, Winker does have one more thing to play for, himself.
Do you think Winker can bounce back as a member of the Brewers? Let us hear your thoughts in the comments below!
Think you could write a story like this? Brewer Fanatic wants you to develop your voice, find an audience, and we'll pay you to do it. Just fill out this form.
MORE FROM BREWER FANATIC
— Latest Brewers coverage from our writers
— Recent Brewers discussion in our forums
— Follow Brewer Fanatic via Twitter, Facebook or email