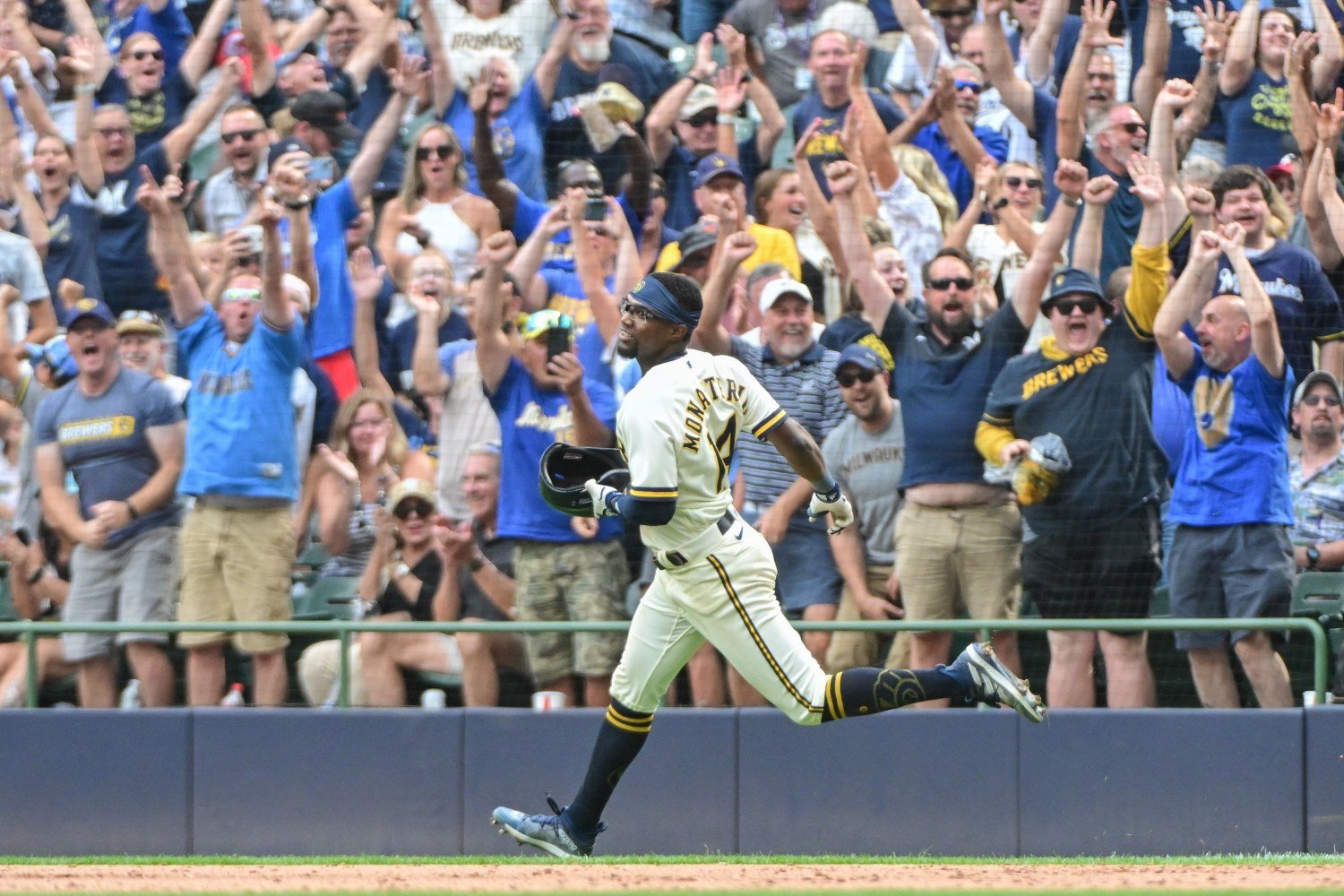 Image courtesy of © Benny Sieu-USA TODAY Sports
Back in February, a slow volley of proposals for the joint funding of renovations needed at American Family Field in Milwaukee began. The Wisconsin state government, the county, and the Brewers are dancing around one another, trying to find the sweet spot where each contributes a tolerable amount to a project that purports to update and improve the ballpark. The price tags mentioned have ranged from just over $400 million to almost $700 million, with varying divisions of responsibility for each party.
I'm a firm believer that Mark Attanasio, who bought the Brewers for $223 million in 2006 and could sell it at no less than a 300 percent profit tomorrow if he so chose, should pay for the renovations--that is, that a billion-dollar corporation enmeshed in a massive cartel that reduces their risk to almost nil should avoid asking taxpayers in any state or municipality to bear their upkeep costs. However, understanding the realities of the modern sporting and political landscapes, I have no intention of hollering about government bodies chipping in on this type of project. It happens; it will continue to happen. It's not the end of the world, but rather, a sure but livable sign that the world is an imperfect place.
Rather, I want to ensure that we focus on the one number that will tell the tale of the Brewers' true motives throughout this project. Right now, that number is at 41,900, but the important thing to watch is whether and in what direction it changes.
That figure, of course, is the crowd capacity of the stadium. It's almost perfectly average, in MLB. The danger is that it could shrink, because a recent trend in renovations like these has seen teams decrease their home parks' capacities in favor of creating premium spaces and experiences. They're artificially suppressing supply, which drives up the cost of the cheapest tickets they have to put into the marketplace, and they're also making much more money by pulling in corporate and other wealthy customers. They sell all-inclusive options and elite packages, and their profit margin rises. 
The Cleveland Guardians are the most egregious offenders in this way, but they're far from the only ones. The Rockies, the Red Sox, the Blue Jays, and the Cubs have all done it, too, to varying degrees. Lowering stadium capacity brings down attendance numbers for the full season, obviously, and can give teams more leverage in later negotiations of precisely the kind the Brewers are trying to conduct with the state and county right now. It's so lucrative to rake in money from relatively few big-spending customers that teams stop caring nearly as much about their median customers--middle-class individuals and families, who can afford to attend only a few games a year.
Big crowds make baseball better. Crowds actively and intrinsically engaged with the game in front of them make baseball better. Teams in MLB, already massively subsidized and dependent on decades of goodwill and multi-generational brand loyalty for their privileged place in our society, should be expected to act in the public interest, even while being allowed to make enormous profits. Some surtax will eventually pass, piling extra financial burdens onto Wisconsinites (and especially Milwaukee-area residents) to help ensure that the Brewers stick around for another generation or two. That's not so bad, in the long run. If the team starts talking about changes that bring down the stadium's capacity to 39,000 or something, though, it's a sign that they're trying to wring more than they have a right to out of the whole situation, and fans should object strenuously.
Think you could write a story like this? Brewer Fanatic wants you to develop your voice, find an audience, and we'll pay you to do it. Just fill out this form.
MORE FROM BREWER FANATIC
— Latest Brewers coverage from our writers
— Recent Brewers discussion in our forums
— Follow Brewer Fanatic via Twitter, Facebook or email