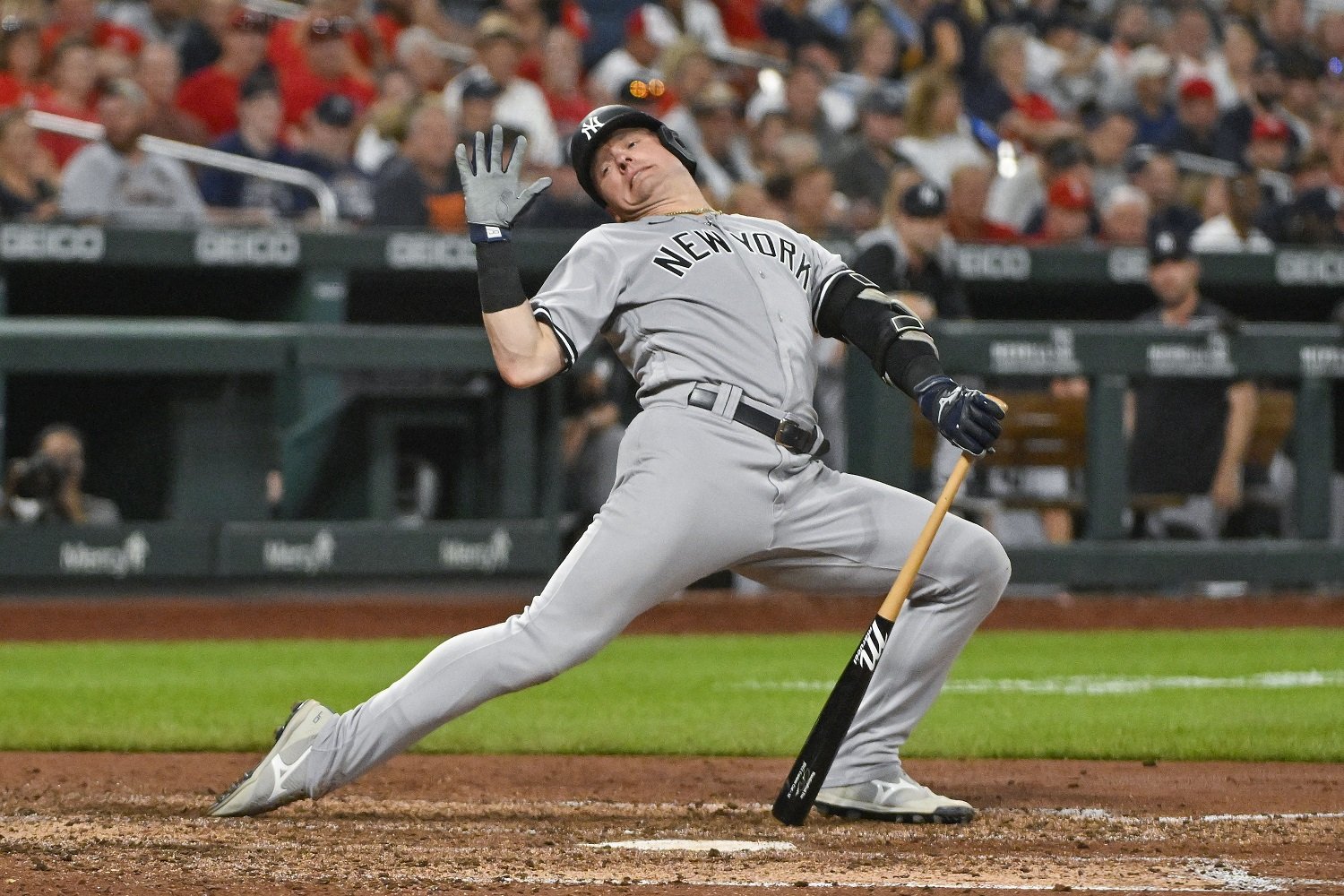 Image courtesy of Jeff Curry-USA TODAY Sports
Donaldson of Days Past
In the first half of the 2010s, Josh Donaldson was one of the best third basemen in baseball. From 2013-2017, he slashed .282/.377/.524, won three all-star nominations, two silver sluggers, and an MVP award. For his defensive efforts, he won a Fielding Bible award in 2014 and had a total of 17 defensive runs saved over the five-year period. 
He was one of the game's most exciting players but he entered the league at a relative old age and was already an injury risk, resulting in him being traded to Cleveland in 2018. That season, he was sidelined by calf and shoulder issues and played in just 52 total games. Surprisingly, he had a career resurgence after joining the Atlanta Braves in 2019, putting up a .900 OPS and winning the NL Comeback Player of the Year award along with receiving some MVP votes. Leveraging this performance, he signed a four-year, $92mm contract with the Minnesota Twins. Two seasons, and a plethora in leg injuries later, he was part of a largely controversial trade to the New York Yankees.
The Good
If we take a look at purely his past two seasons in New York (he made just 120 plate appearances this season), there are still some positive qualities to speak of. Perhaps the two most standout characteristics of his game that still remain from the past are his exit velocity and defensive ability.
In 2022, Donaldson had an average exit velocity of 90.7 mph, better than 81% of the league. This was helped by his 66th percentile barrel rate. While this was actually lower than his career average by about 3 mph, he was making quality contact more often than ever before, logging a career-high sweet-spot percentage of 34.8%. 
In 2022, Donaldson also had a Defensive Runs Saved (DRS) of 7 and an Outs Above Average (OAA) of 6, third in the American League for both statistics. While not quite as prolific as his National League counterparts, his fielding ability allowed him to make some flashy plays and was definitely better than his cumulative output at the plate.    
As an added bonus, he's still walking at a rate of about 10.0%, better than league-average (72nd percentile in 2022). 
The Bad
So if Donaldson hits the ball hard and plays great defense, why was he released by the Yankees? Well the key thing to remember is that Donaldson hit the ball hard, but only when he actually hit the ball, which he didn't do most of the time. With an incredible 27.1% strikeout rate and a whopping 33.2% whiff rate, Donaldson was missing pitches over the plate so much it became quite the internet meme.
He was also only slightly faster than Rowdy Tellez last season, leading to a seventh percentile baserunning run value of -3. This often led to some downright hilarious baserunning gaffes, unless you were a Yankees fan in which case they were immensely infuriating.
To make matters worse, he seemed to lean into his feast-or-famine approach in his limited playing in 2023, batting a paltry .142 with just 15 total hits, 10 of which were home runs. 
So what do you get when you combine a much-too-high strikeout rate with lower exit velocity and snail-like sprint speed? To many in New York, they got a spectacular waste of almost $46mm in salary.
The Ugly
Outside of performance, Donaldson has been a controversial player since entering the league full-time in 2013. After numerous altercations with the likes of Manny Machado, John Gibbons, Joe Musgrove, and numerous umpires, things came to a head in 2022 when he caused the benches to clear in a game against the White Sox. 
After greeting Tim Anderson as "Jackie Robinson," a title Anderson gave himself in a 2019 interview with Bleacher Report, Donaldson's public perception took an absolute nosedive. Coupled with his underwhelming performance and cocky attitude of bat flipping flyouts and singles, he became one of the least-liked players in all of baseball.
There were further reports about his negative presence in the locker room, most recently a report by Jeff Passan that stated that he did not get along with teammates in Minnesota very well at all.
So Why Is He A Brewer Now?
Third base has been a hole in the Brewers lineup all season. After a white-hot first few weeks, Brian Anderson quickly regressed into a .675 OPS, ceding his top spot in the depth chart to rookie Andruw Monasterio. While Monasterio isn't necessarily performing criminally, his .685 OPS isn't much of an improvement.
There are a few considerations when looking at the signing of Donaldson. First, it's a minor-league deal, so Donaldson will only be paid a prorated portion of the major-league minimum salary, significantly less than the $23mm he was receiving before. Second, this signing structure means that he won't be immediately added to the 40-man roster. 
All in all, this is an experiment by the Brewers. If he can perform well in a couple of games at the AAA level and show signs of being a potential value-add to the team to bolster one of the weaker parts of their roster, then he will likely be an important part of their playoff push. If not, then they don't lose much anyway so fans should be more curious than upset about this deal. Who knows, maybe he'll find a way to help bring rain to the city of Milwaukee. 
Think you could write a story like this? Brewer Fanatic wants you to develop your voice, find an audience, and we'll pay you to do it. Just fill out this form.
MORE FROM BREWER FANATIC
— Latest Brewers coverage from our writers
— Recent Brewers discussion in our forums
— Follow Brewer Fanatic via Twitter, Facebook or email