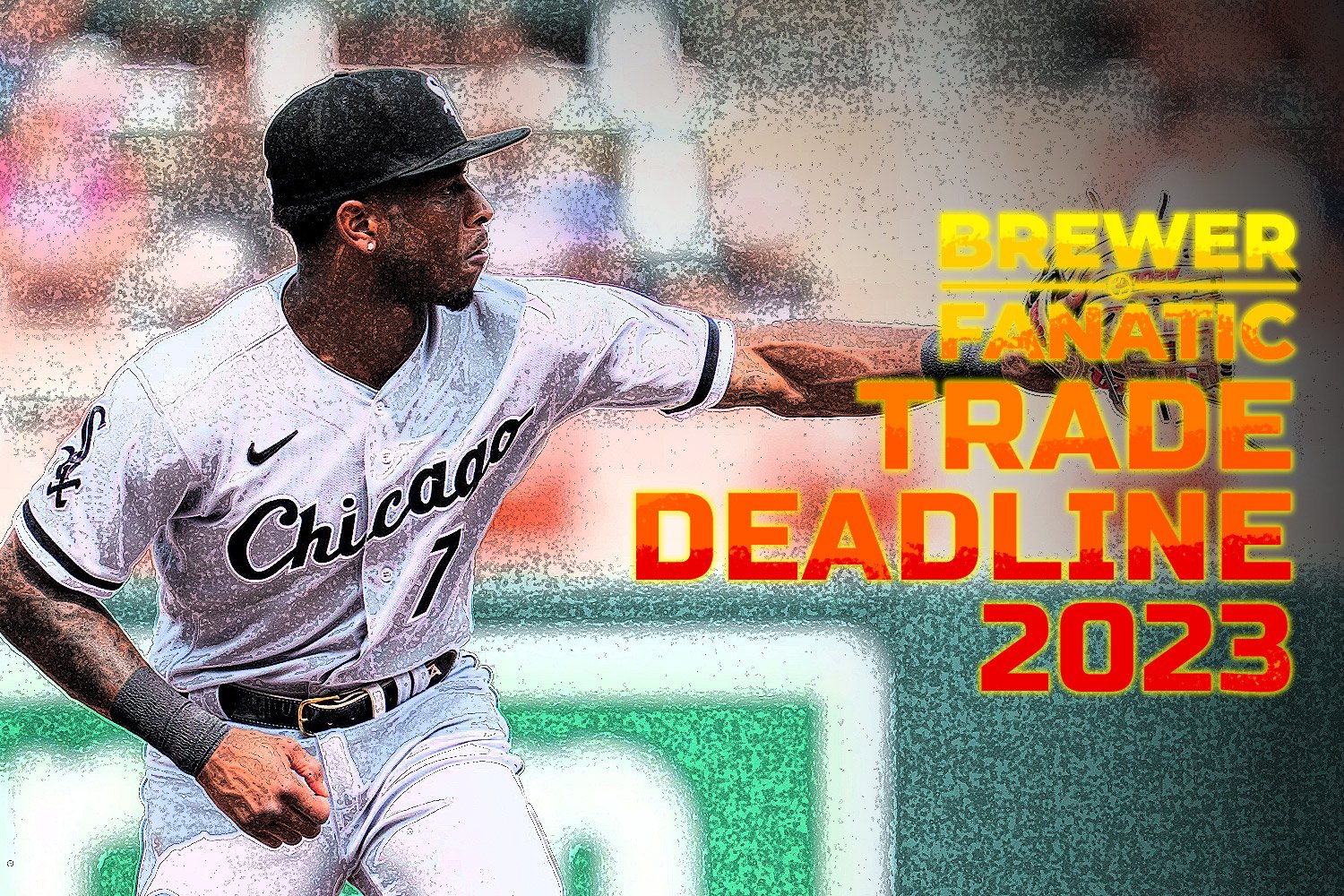 Image courtesy of © Matt Blewett-USA TODAY Sports
The Search For Middle Infielders
In a recent interview with MLB.com Brewers beat reporter Adam McCalvy, general manager Matt Arnold emphasized the team's focus on wanting to continue building around their strengths, saying:
Quote

I think we want to try to help this team, but we know we're built around pitching and defense. Anytime you want to add a quote-unquote bat, sometimes those guys aren't very good defenders.
The main rumor, reported by Jon Morosi, is that the Brewers are among four teams primarily targeting middle infielders, along with the Blue Jays, Mariners, and Giants.
None of the three names mentioned are particularly enticing options, as Tim Anderson is having a ghastly season, posting a .564 OPS for a 57 OPS+ and a -1.3 WAR, Vidal Brujan has a career OPS of .450 over 246 plate appearances, and Paul DeJong is (at the very best) not quite as good as Willy Adames.
The case for Anderson could be framed as him having an unusual down year, while still having the potential to be great at the plate as an ex-batting title winner. His trade value might also be exceptionally low, given his performance thus far and his $14-million club option for 2024, making him little more than a rental. Nonetheless, it seems that he would be more of a liability to the team than anything, even if he's placed at second base instead of shortstop. The upside is in that potential defensive move, for Anderson and for DeJong, and also in the fact that Anderson is hitting .327 with a .397 OBP since the All-Star break.
Caratini Could Be Sent Elsewhere
Victor Caratini has been good this season, slashing .248/.338/.372 over 148 plate appearances, but he's seen limited use given the consistency of William Contreras both at and behind the plate. There are a few teams on the edge of playoff contention who could absolutely use help at the catcher position. 
One such team is the New York Yankees, who recently lost Jose Trevino for the remainder of the season due to a torn ligament in his wrist. However, the Yankees might have a worse offense than the Brewers, and thus have little to offer.
The Diamondbacks might need help at the position after Gabriel Moreno was placed on the 10-day IL. His two possible replacements, Carson Kelly (.416 OPS, 15 OPS+, 69 PA) and Jose Herrera (.619 OPS, 73 OPS+, 73 PA) leave much to be desired. In a close race for the wild card and NL West division, every little bit counts. Furthermore, Arizona has excellent depth at second base, a middle infield position that could help the Brewers immensely. If Caratini were to get dealt for a meaningful bat, however, the Brewers would likely have to send along some prospects as well.
It's Not Turner Time Just Yet
There were some rumors that the Brewers were exploring a trade to acquire Justin Turner from the Boston Red Sox, but it's now being reported that the Red Sox are planning on keeping him around for just a little longer. One of the better hitters on the team, it's no surprise that Boston wants to wait, as they are currently just two games out of the AL Wild Card race. He's posted a .841 OPS for an OPS+ of 123 over 423 plate appearance thus far.
Justin Turner was one of the best potential trade options on the market, but now that he's been flagged as a no-go, the Brewers might have to look for the next big thing.