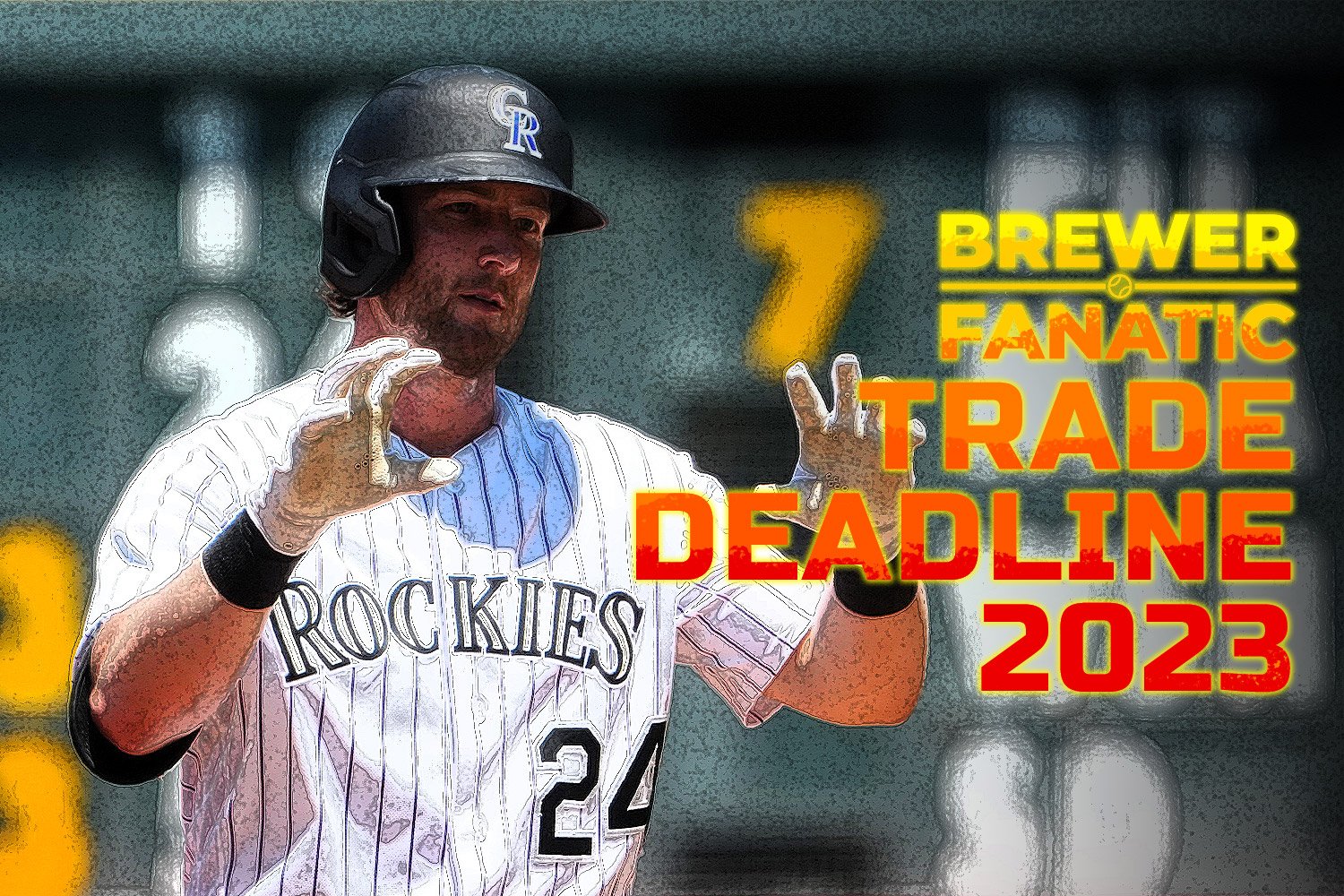 Image courtesy of Brewer Fanatic
According to Baseball Prospectus, it's right-handed pitching against whom the Brewers have actually struggled worse this season, when adjusting for park, opponent quality, and other factors. They're 21st in MLB in Deserved Runs Created (DRC+) against southpaws this year, but a truly miserable 28th against righties. That implies that the best possible boost for the lineup might be a left-handed hitter. With Brian Anderson sidelined indefinitely by a lower back strain, could the Rockies' Ryan McMahon be the perfect fit?
It seems like a match made in heaven. McMahon, 28, is not having a dominant season, but he's a reliable, versatile weapon, and there might be upside aplenty left in him, even in his late 20s;. He's a left-handed batter with a batting line of .267/.361/.490 against right-handed pitchers in 2023. He's a plus defender at third base and a fine one at second, and he's under contract through 2027, thanks to an extensions he signed with the Rockies last March. 
Though he's not putting up elite power numbers, McMahon has the contact profile of someone who can. He hits the ball hard more often than most batters, as a percentage of his batted balls. He's increased his Barrel rate to a career high in 2023, according to Statcast. He uses the whole field, and he's drawing walks at a clip north of 11 percent, an impressive figure and a career best.
The big wart on McMahon this year is his strikeout rate, which stands at a concerning 31.6 percent. That's considerably worse than he's had in his previous full seasons, and it's eating into the upside of his offensive skills. In particular, he's whiffing more on pitches in the strike zone this year, which is never a recipe for success.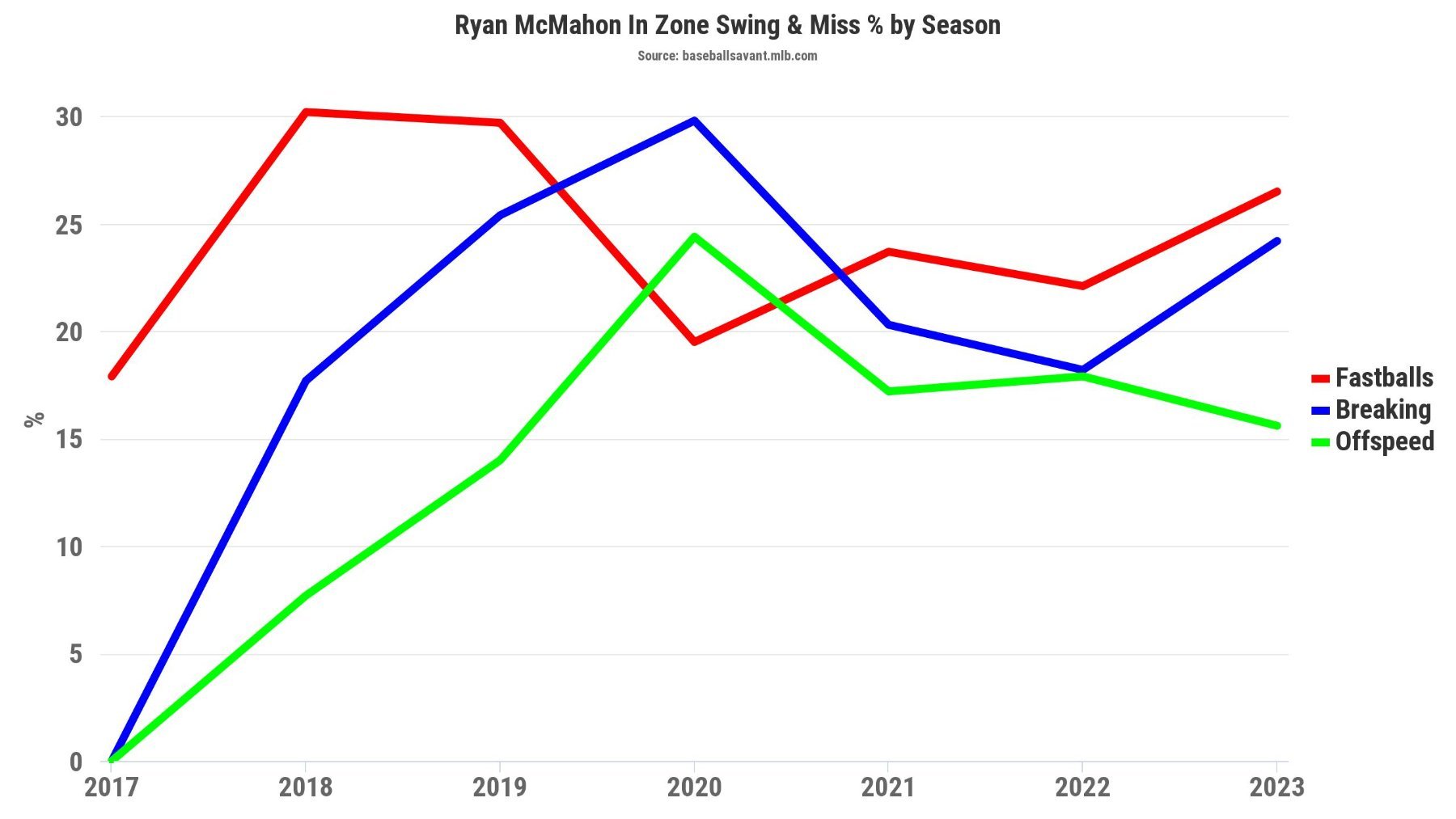 Whiffing on fastballs can be especially worrisome, but McMahon's bat isn't slowing down. He's dealing with an approach issue, rather than a mechanical or physical one. He's a better hitter when he forces opponents to throw him strikes over the inner part of the plate, and it's usually something he does quite well. This year, though, he's expanding his hitting zone a bit more often, and swinging at pitches that he can't handle well as a result. Here's his swing rate by pitch location, with 2022 on the left and 2023 on the right.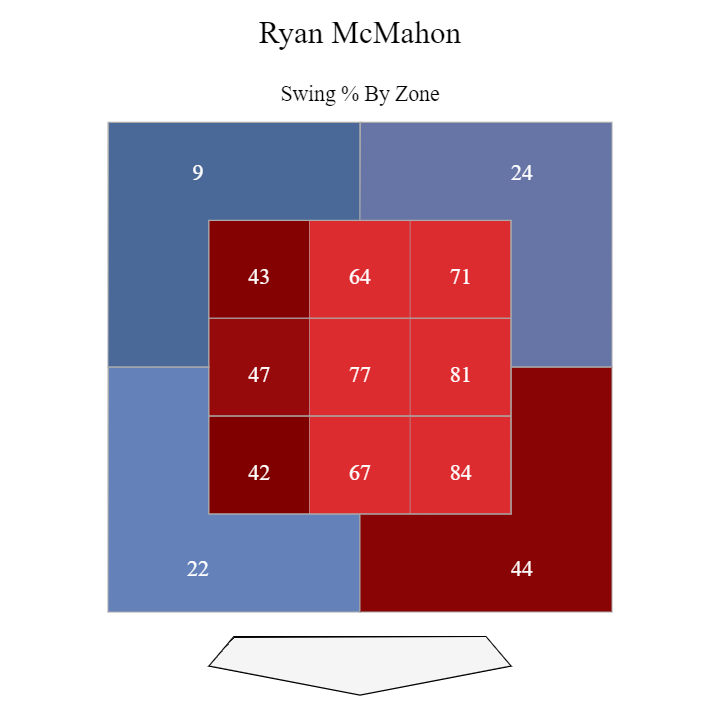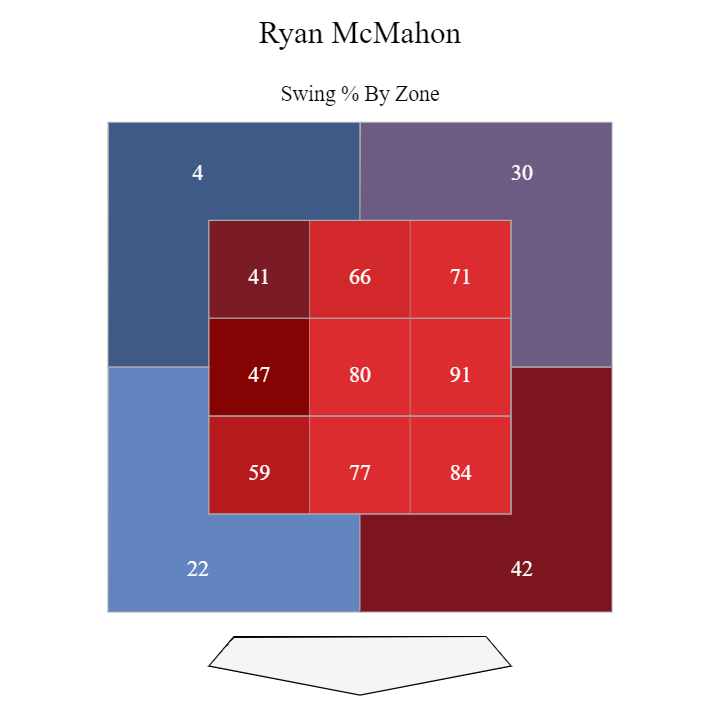 Within that, he's also not making as much contact on pitches on the outer third, because he's being too aggressive and trying to pull the ball too much.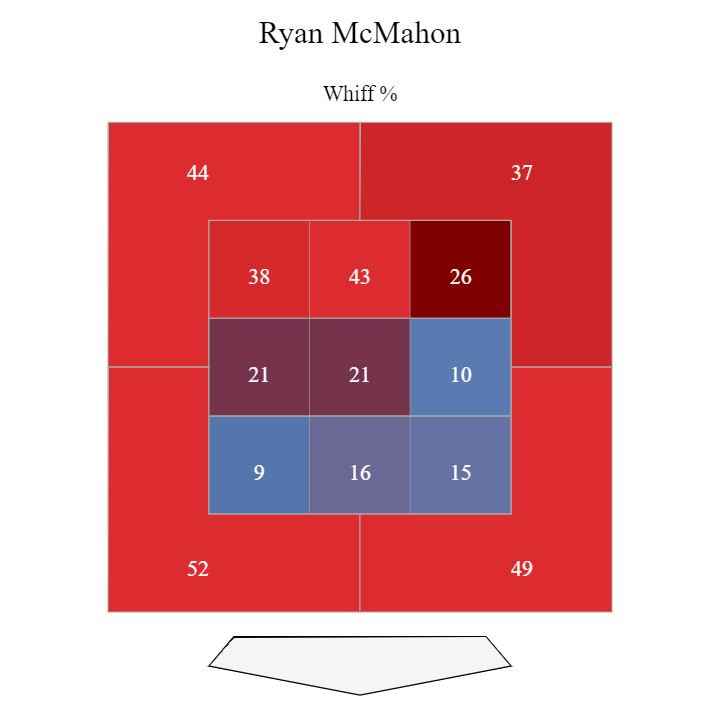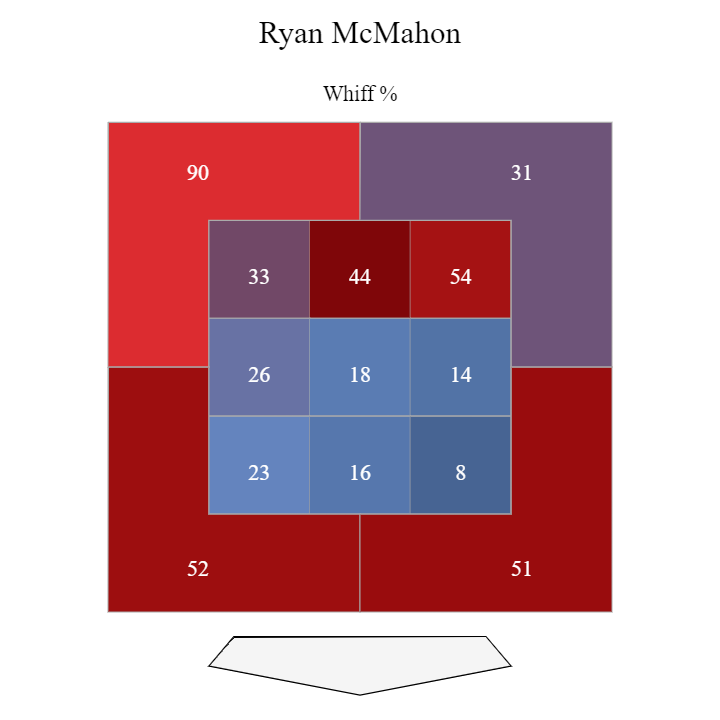 Even amid those struggles, though, McMahon has been productive. The Brewers specialize in helping hitters smooth out approach problems. It's a big reason why Luis Urias, Willy Adames, and Rowdy Tellez each unlocked their potential upon arriving in Milwaukee. Landing McMahon would give the team both flexibility and stability, because he can hit enough to be in the heart of the order and would sustain the Brewers' excellent defense whether they use him at second base or at the hot corner. In the short term, the obvious move is to keep him at third, but if they acquired him, the Crew could move him to second next year to accommodate the arrival of Tyler Black.
That assumes, of course, that Black wouldn't be involved in a trade for McMahon. He might be. This is the kind of move that would require the Brewers to pay a handsome price. It wouldn't involve Jackson Chourio or Sal Frelick, but the Rockies would want to at least discuss deals involving any of the Crew's other top prospects. Brice Turang or Garrett Mitchell could be in play. Conceptually, all of that is ok. McMahon would be a long-term solution at a locked-in, affordable price. He'd probably further blossom upon escaping the Rockies, despite the loss of the advantage of playing half one's home games at Coors Field.
It's hard to justify paying high prices for rental players this year, because the Brewers are in a delicate place in the progress of their franchise. They still face the looming free agency of Brandon Woodruff, Corbin Burnes, and Adames. They want to win this year, and to put together a team that looks more like the juggernauts in Atlanta and Los Angeles, but they also want to keep their next core and the objective of competing on a perennial basis in mind. Bringing in McMahon would be a creative way to kill both of those birds with one stone.
Think you could write a story like this? Brewer Fanatic wants you to develop your voice, find an audience, and we'll pay you to do it. Just fill out this form.
MORE FROM BREWER FANATIC
— Latest Brewers coverage from our writers
— Recent Brewers discussion in our forums
— Follow Brewer Fanatic via Twitter, Facebook or email