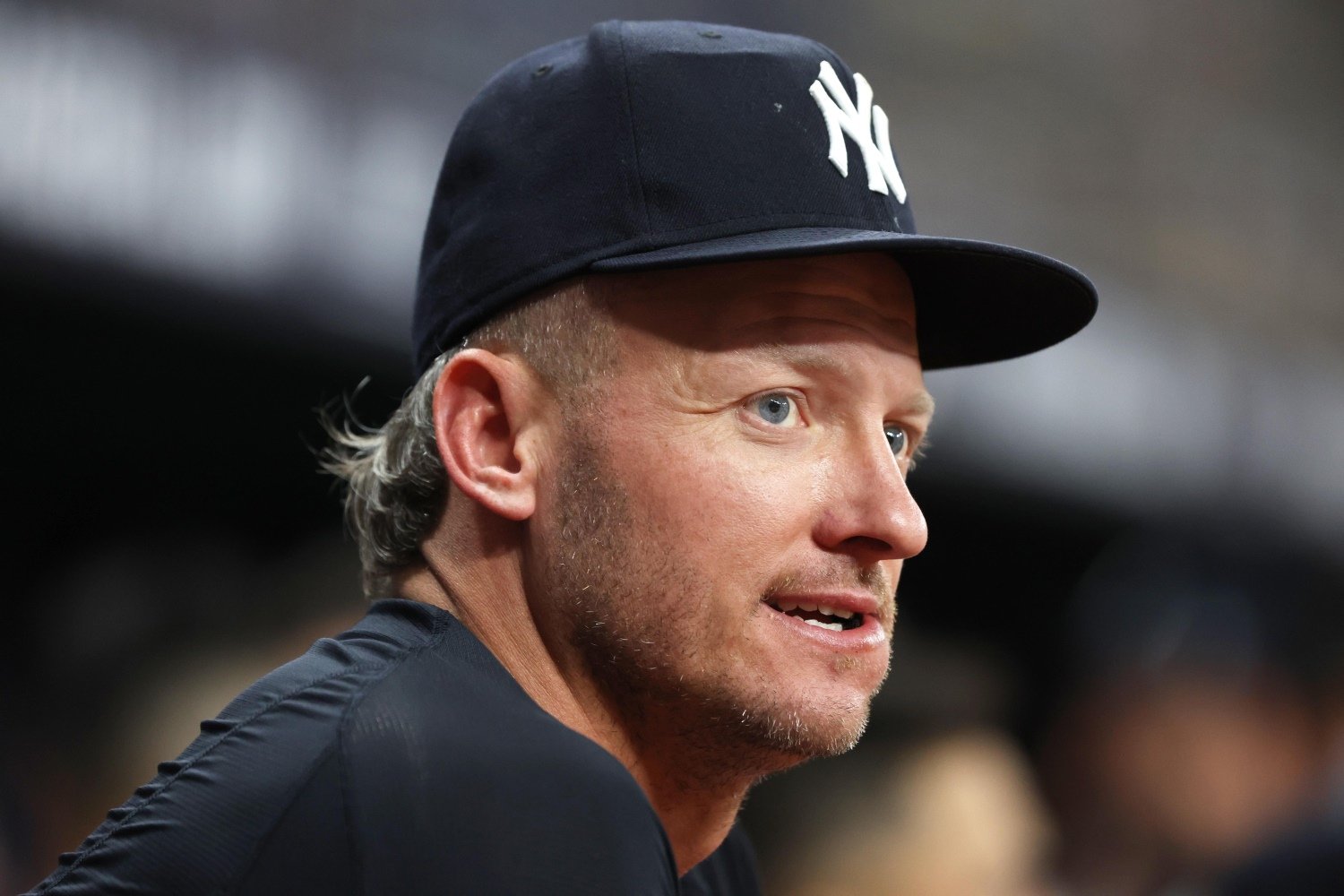 Image courtesy of © Kim Klement Neitzel-USA TODAY Sports
For a team leading its division by three games and trying to reach the postseason for the fifth time in six years, the Brewers have weird vibes right now. An almost silent drama is playing out with Brian Anderson, who has been so profoundly neglected by a team that seems to need precisely the things he does well that it's stirring conspiratorial questions in the fan base. The three stars who anchor the roster but are slated for free agency after 2024 are still here, but none are any less likely to depart after 2024 than they were six months ago. Most importantly, David Stearns seems increasingly certain to take over the New York Mets' baseball operations, and the rumors that he might bring Counsell along as the new skipper are starting to swirl.
To the credit of everyone involved--but especially, perhaps, to the credit of Counsell, whose job it is to keep the clubhouse focused and equanimous--that potentially volatile brew has scarcely emitted even a bubble of real controversy all year. Now, though, they're adding as big a catalyst to the quiescent mix as is possible, putting Josh Donaldson squarely in the middle of a relatively young, relatively "aw shucks" collection of personalities. Donaldson is a potential catalyst to a lineup, and to a contender in general. He's also a potential catalyst for unignited conflict, as he's proved in more than one recent stop.
Under normal circumstances, in something of a departure from many of my colleagues here, I would not have a problem with taking this risk. Acquiring a guy with Donaldson's professional pride and prickliness is considerably less risky at the end of August even than it would be at the end of July. By now, every team knows itself. Every team has a nucleus, and a leadership structure, and every newcomer has to submit to and assimilate into the fabric of the existing clubhouse culture. Donaldson is, necessarily, a mercenary, but it's not necessarily a bad idea to bring in a mercenary at this time of year--even one with a mixed reputation as a teammate.
These, alas, aren't normal circumstances. With a certain acidity already lurking just below the surface with this team, Donaldson might be the glycerin that turns the mixture explosive in the wrong way--in an uncontrolled way. Andruw Monasterio has little standing, little currency with which to claim the position Donaldson is taking from him (Donaldson is starting, right away, at third base, where Monasterio has been the regular all summer), but he might have supporters in the clubhouse, especially given the youth movement that already could fairly feel slightly disenfranchised. (Joey Wiemer, as we know, has been shoved aside by other veteran acquisitions.) Donaldson might assert a degree of leadership that rubs guys like Christian Yelich and Willy Adames the wrong way. A lot of things might sour the chemistry, for a team that hasn't yet sewn up anything.
Of course, there's also tremendous upside here. All year, the Crew has been short on power, and a healthy Donaldson delivers that in spades. If Counsell can hold together the threads of this group, they now have a better chance not only of locking up the NL Central, but of making a deep charge in the playoffs. The variance here is significant. It's an unexpected risk, from a traditionally risk-averse team and front office. That, itself, might betray the fact that they understand the unique position they're in. Counsell might very well manage elsewhere in 2024. Adames, Corbin Burnes, and/or Brandon Woodruff might play elsewhere. This is not the last ride for this team--not by a longshot. They have plenty of young and controlled talent, and should be right back in this general area next September. They might look very different, though, and that means that the certainty of that sustained competitiveness is awfully low at the moment, In light of that, everyone involved has decided to take a major risk. Whether or not it pays off could determine whether Counsell finally wins the Manager of the Year Award that has too long eluded him, and whether or not the team finally claims the pennant that has been similarly out of reach for 40 years.
Think you could write a story like this? Brewer Fanatic wants you to develop your voice, find an audience, and we'll pay you to do it. Just fill out this form.
MORE FROM BREWER FANATIC
— Latest Brewers coverage from our writers
— Recent Brewers discussion in our forums
— Follow Brewer Fanatic via Twitter, Facebook or email