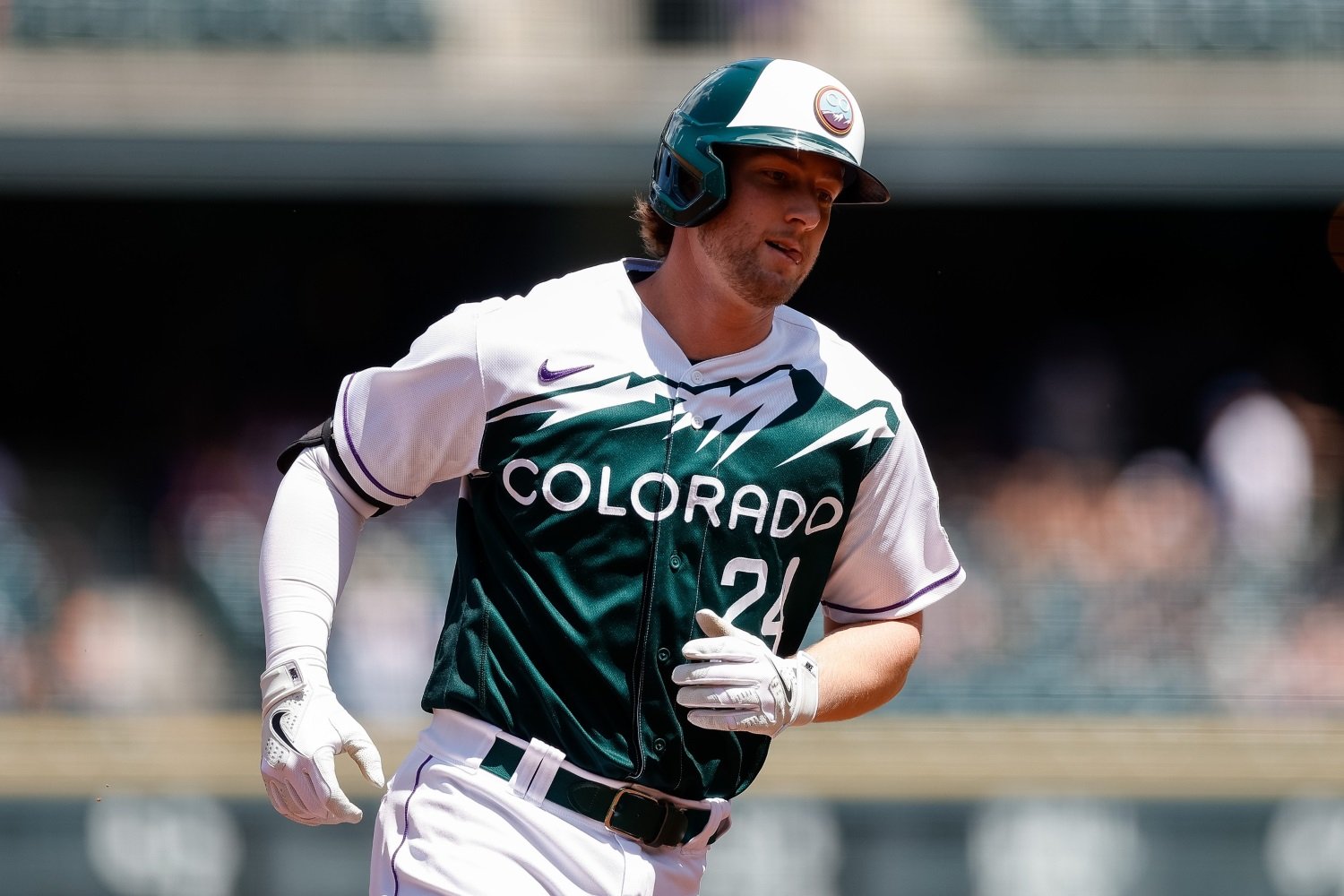 Image courtesy of © Isaiah J. Downing-USA TODAY Sports
In today's game, free agency has sapped some of the imagination and interest from the trade market. Everyone goes shopping for their top talent on the open market. Trades only seem to happen when one team is positioned as a "buyer" and they find agreeable ground with one who identifies as a "seller". That dichotomy dominates trade rumors, even in the offseason. Teams are as guilty as the lamest ESPN pundit. It's a bummer.
The Brewers might be able to break out of that mold again this winter. They've certainly done so in recent years. That makes it harder to find the right fit, but it could make for fireworks when those pieces fall into place, as happened last year when the team landed William Contreras. Here are three teams who could have what the Brewers need, and vice versa.
Kansas City Royals
I wrote about the potential for the Crew to have some interest in Kansas City's MJ Melendez or Carlos Hernandez before the trade deadline. Hernandez crashed and burned at the end of the year, and Melendez is a defensive mess who has been hampered offensively by the team's inability to give him any runway at a given spot. Both would be buy-low options, and Melendez is an especially intriguing one. The Brewers' catching coaching triad could still mill him into a backstop, at which point he'd have major value, given his raw power from the left side of the plate. He won't turn 25 years old until November.
The offseason creates some openings that probably didn't exist in the summer, too. There are already rumors that the Royals could trade Salvador Perez (and the modest amount they still owe him over the final two years of his contract) as part of diving deeper into a rebuild under their new front office. They also have a couple of pitchers who could be candidates for a change of scenery--most notably, Brady Singer, the right-handed sinkerballer who was once a first-round pick but whose four-year career has been uneven.
The Brewers' bevy of young outfielders would certainly hold some appeal for Kansas City, but depending on the shape of any deal, it might make more sense for one of the team's many solid lower-level pitching prospects to go the other way.
Boston Red Sox
These two teams completed a minor deal at the trade deadline, with Luis Urias landing unexpectedly with Boston. The fit for a winter trade would seem to be more conventional. The Red Sox have big holes both in their middle infield and atop their rotation. Manager Alex Cora announced that Chris Sale is the team's likely Opening Day starter for 2024, which is both telling and (given Sale's recent health record) a hilarious act of hubris. Corbin Burnes would be a perfect fit for the Sox's needs.
So, too, would be Willy Adames. Boston got nothing good out of the amalgamation of Enrique Hernandez, Christian Arroyo, Pablo Reyes, Trevor Story and others this season, and they have no immediate, exciting answer at either second or third base. Adames would bolster their defense and significantly lengthen their lineup.
Obviously, the Brewers shouldn't be in the business of strictly selling on players like Adames and Burnes right now. The Red Sox could offer controllable but readymade players who would soften the blow, if such a trade did occur. Kutter Crawford might shake loose from the Boston rotation, in good trade talks. Venezuelan rookie outfielder Wilyer Abreu made a strong impression, and has a Brewers-friendly overall profile. There are paths to a compelling trade there.
Colorado Rockies
To me, there's no clearer target for the Brewers this winter than Colorado third baseman Ryan McMahon. He's a left-handed hitter with the power that was so glaringly absent from the Milwaukee lineup in 2023. He strikes out too much, but he would preserve the impressive defensive phalanx the team cobbled together this year and could bat cleanup at times without fans feeling miserable about the lineup that day.
The Rockies have a lot of other interesting parts lying around, too, for a team that lost 103 teams last season. The Brewers surely believe that they could unlock a few things with some of Colorado's pitchers. Perhaps no two teams are further separated in their ability to develop and instruct pitchers than these two. 
We're still a few weeks away from seeing real offseason action. These three are just part of a larger subset of teams whom Matt Arnold figures to talk to several times over the winter. Who jumps out to you here? What other teams are you keeping an eye on, as you glance ahead to the Hot Stove? Let us know in the comments.