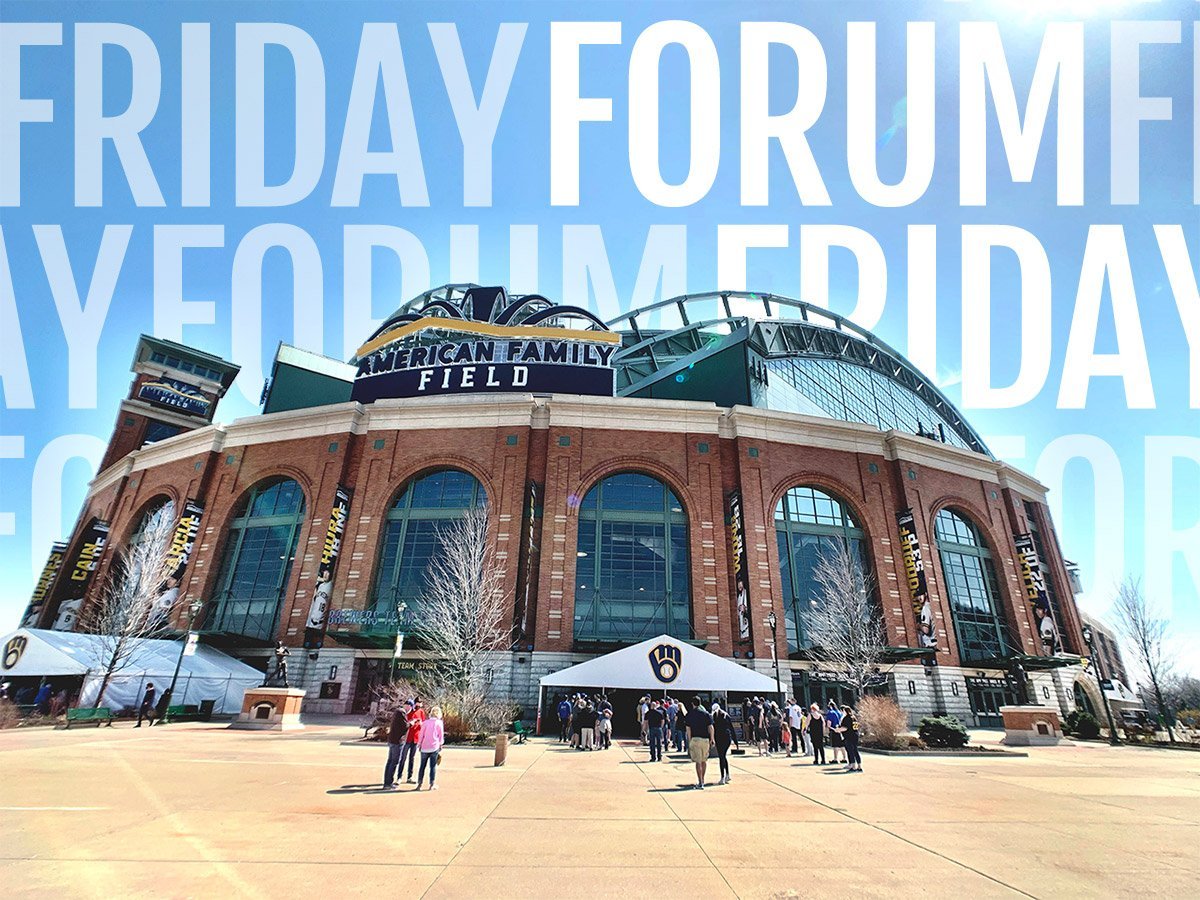 We'll start this week with a peak at the 2022 Draft Thread.  With only ten days until the draft starts on July 17, a couple of new names have been projected for Milwaukee at pick 27.  @Eye Black posts Baseball America is projecting Milwaukee to take Oregon St LHP Cooper Hjerpe.  Baseball America notes analytical teams are high on Hjerpe, making their projection logical.  @LouisEly is "getting some Corbin Burnes/Brandon Woodruff vibes" from MLB's #26 draft prospect Gabriel Hughes, a righty from Gonzaga.  Those are some good vibes to have!  For those hoping for a position player,@nate82 drops Vandy's Spencer Jones into the thread, noting comparisons by scouts to Aaron Judge. If you are like me and you wonder what to expect from the 27th pick, this Twin's Daily article talks about the best players drafted at Pick 27 as of 2020, when the Twins held that pick.
As we approach the half-way point in the season, FanGraphs' ZiPs Midseason Updates hit the 'net earlier today, with @monty57 sharing with the community.  ZiPs gives the Brewers a roughly 75% chance of making the playoffs, odds which are a bit shorter than they might otherwise have been had Freddy Peralta not gotten hurt in June.  @Brewcrew82 has even better news in that fivethrityeight.com puts the Brewers odds of making the playoffs at 83%, with a 73% chance of winning the division.  While both projection systems make a strong case for the Brewers making the playoffs in 2022, they are less optimistic about their chances to win a World Series. This will be a good thread to revisit in a month or so after the trade deadline moves cement each contenders roster.
Next we will visit the Minor League Forum for three threads about (hopefully) future Brewers.  @liveforoctober kicks things off with a thread about the Brewers Minor League first half MVPs, suggesting Caleb Boushley and Joey Weimer as mid-season pitcher and position players of the year.  Jackson Reetz gets plenty of love for the position player slot (votes from @CheeseheadInQC, @Joseph Zarr, @markedman5, and @nate82).  Pitcher of the first half was more diverse, with Brandon Knarr (@CheeseheadInQC and @nate82) and Cam Robinson (@Joseph Zarr) getting votes.
Today was also the day the Futures game rosters were released, link courtesy our friend @nate82.  @PlayerHader is looking forward to watching Jackson Chourio and Antoine Kelly participate, and for many it will be a great chance to see two of Milwaukee's best prospects in action.  @Manty Brewer Fan points out Chourio is the youngest Futures Game participant since Vlad Jr.  The game is being played July 16, as part of All-Star Weekend 2022.
Speaking of the young Chourio, it is time to revisit the Jackson Chourio - Baseball America Hype thread.  If you are anything like me, you are always looking for the next Prince Fielder, Ryan Braun, Paul Molitor, or Robin Yount to emerge from the Brewers system.  Watching the 18-year-old Chourio perform so well in A-Ball makes it difficult to not look a few years into the future and imagine him becoming one of the games best.  Luckily, as @PlayerHader points out, I'm not the only one getting excited by Chourio's play, as MLB ranks him #39 in their top 100.  MLB has two other Brewer prospects in their top 100, with Sal Frelick checking in at 50 and Joey Wiemer at 64.
That will do it for this week's Forum Friday.  Enjoy the week to come, and Go Crew! 
Think you could write a story like this? Brewer Fanatic wants you to develop your voice, find an audience, and we'll pay you to do it. Just fill out this form.
MORE FROM BREWER FANATIC
— Latest Brewers coverage from our writers
— Recent Brewers discussion in our forums
— Follow Brewer Fanatic via Twitter, Facebook or email