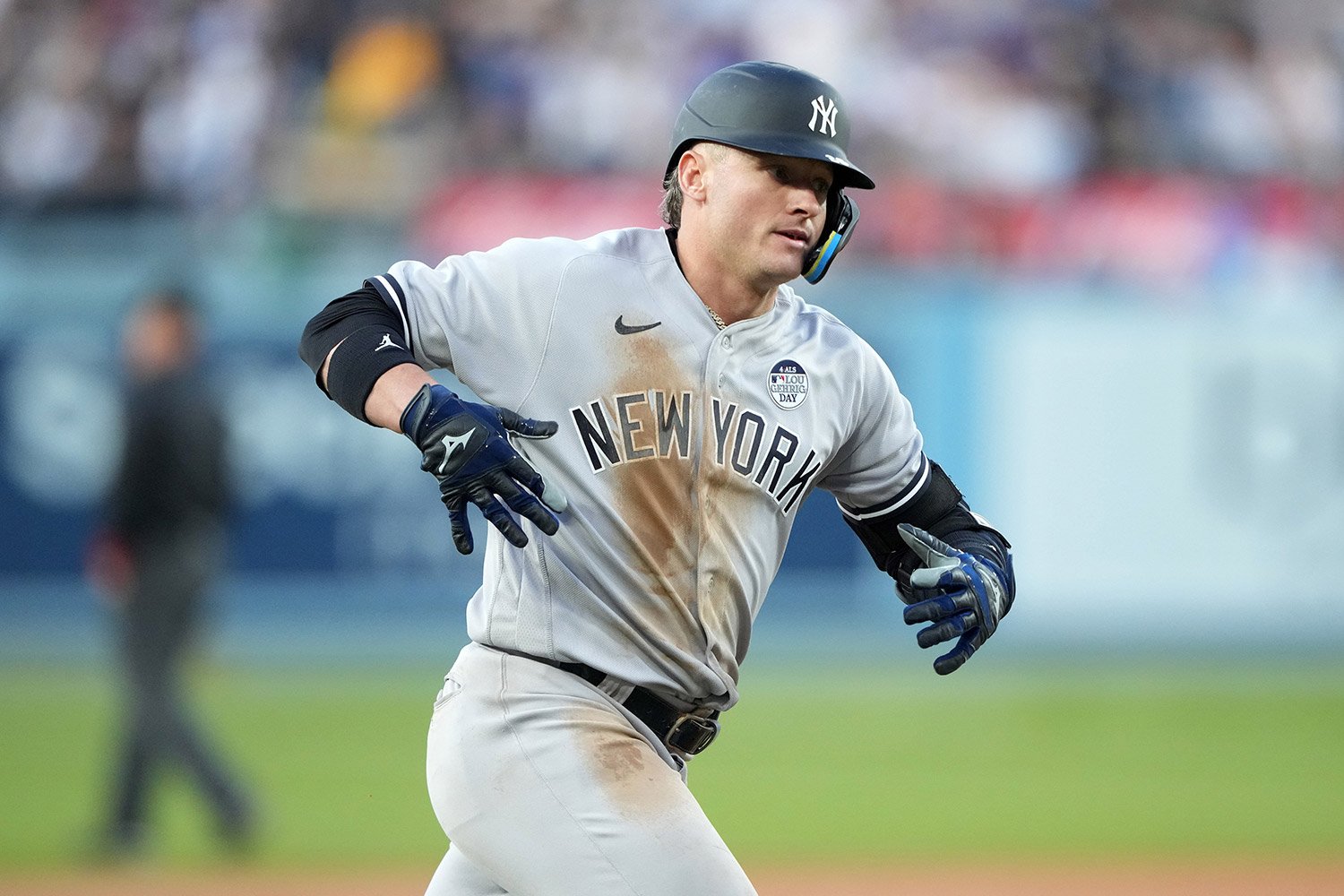 Image courtesy of © Kirby Lee-USA TODAY Sports
It was rumored this morning that the Brewers were interested in acquiring Josh Donaldson after the Yankees released him on Wednesday. Donaldson is a former American League MVP winner and veteran who could replace 3B Andruw Monasterio, who cooled significantly in August. The only problem is adding Donaldson isn't nearly as good as it may seem.
Donaldson's Yankee tenure ended with an injury-filled 2023 season and fans celebrating his subsequent release. Donaldson's current campaign has been limited to just 33 games, where he slashed a measly .142/.225/.434 while battling both hamstring and calf injuries, which date back to his time in Minnesota. And while Donaldson never really had Yankee fans in his corner, he's solely to blame for his struggles.
Donaldson, 37, has battled a reputation as a clubhouse cancer going back to his time as a Minnesota Twin, which also followed him to New York. Not even Atlanta opted to keep Donaldson, a franchise who's garnered a reputation for maximizing veterans such as Nick Markakis, which allowed the initial move to Minnesota. It was with the Twins that his poor reputation among his teammates began to become more public. With last year's Josh Hader trade having a deep effect on the clubhouse and the off-season trade of Hunter Renfroe rumored to be to clubhouse issues, adding an injury-riddled, toxic personality in Donaldson doesn't seem just like a bad idea; it'd be completely illogical.
Bringing in Donaldson wouldn't even have an immediate impact either, as he's currently sitting on the 60-day IL and isn't even eligible to play until the middle of September. Whether or not he'd be healthy by the time he is eligible is a whole other question, and should he come back in a timely fashion, the Brewers would need immediate results.
While it's not impossible that the Brewers could acquire Donaldson and have him recapture his previous success for a postseason run, for a team that's battled issues with clubhouse morale in recent memory, it's not a good idea to add Josh Donaldson, the person, to the clubhouse, much less the player.