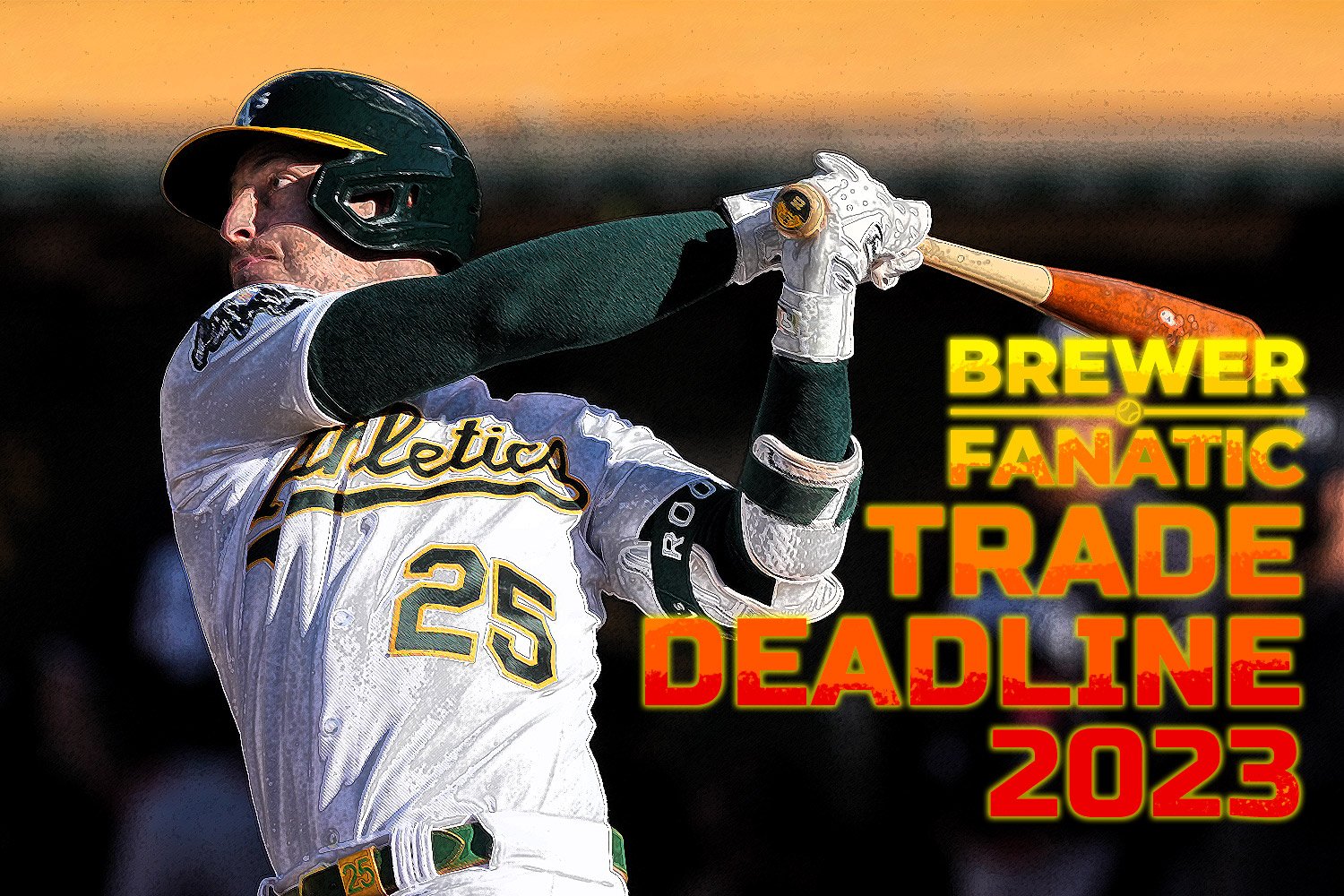 Image courtesy of Brewer Fanatic
1. Brendan Donovan (STL, 1B)
In an ideal world, the Brewers would strike a deal for reigning NL MVP Paul Goldschmidt, but given his somewhat large contract and Cardinals executive John Mozeliak recently stating that the team has no plans to trade him or Nolan Arenado, we'll have to settle for the next best thing.
Brendan Donovan has primarily played second base for the Cardinals this year, but has also served as the backup first baseman and appeared in 11 games as the designated hitter. He's been a strong offensive bat, slashing .284/.370/.432 for an OPS of .802 and an OPS+ of 120. His contract situation is also not too bad, with him being signed through the remainder of 2023 and not being eligible for free agency until 2028. 
While not the rosiest of situations, this season is not yet over for the Cardinals, but if they do want to make it to the postseason, they absolutely need to fix their abysmal pitching situation. With a strong pitching staff to exchange, a deal with Milwaukee could be made. Furthermore, the Cardinals are vying for a wild card spot, as winning the division is pretty much out of the question, so trading with the favorite Brewers doesn't hurt their odds too much.
There are rumors of Donovan being sent to Boston, so if Milwaukee wants a valuable hitting piece like Donovan, they'll have to move quickly. 
2. Brent Rooker (OAK, DH)
While he's cooled down significantly from his hot start this season, Rooker is still a meaningful offensive contributor to the Athletics. Primarily serving as a designated hitter, he's slashing .239/.332/.467 for an OPS of .800 and an OPS+ of 127. He's also spent significant time in the outfield so he has value outside of just being a bat if the Brewers choose to utilize him in that way.
His contract situation is remarkably similar to Brendan Donovan's, being signed through 2023 and being eligible to test free agency in 2028. Oakland also needs improved pitching, and has been active in the market, recently trading Shintaro Fujinami to the Baltimore Orioles in exchange for lefty prospect Easton Lucas. With one of the worst rotations and bullpens in the entire league, Oakland might be open to sacrificing a power bat for a couple of strong arms. Then again, who knows what Oakland's front office even wants these days (other than to leave Oakland).
3. Andrew Vaughn (CHW, 1B)
Andrew Vaughn is like a slightly less impressive Donovan. On the bright side, he's a full-time first baseman, but his offense is a little less impressive, slashing .244/..316/.422 for a .738 OPS and 102 OPS+. That being said, he still has much to offer. 
The White Sox are pretty much doomed this season, projected as having a 1.4% chance to make the playoffs. After a disappointing past few years, the front office is probably more likely to make some moves to revitalize the franchise. Similar to the Cardinals, they also need pitching to bolster a decent lineup.
The real target should be Eloy Jimenez, but he's more of a key piece to the franchise than Vaughn and has a much more expensive contract, so Vaughn seems more in line with precedent Brewers front office decisions. He is signed through 2023 and isn't eligible for free agency until 2027.