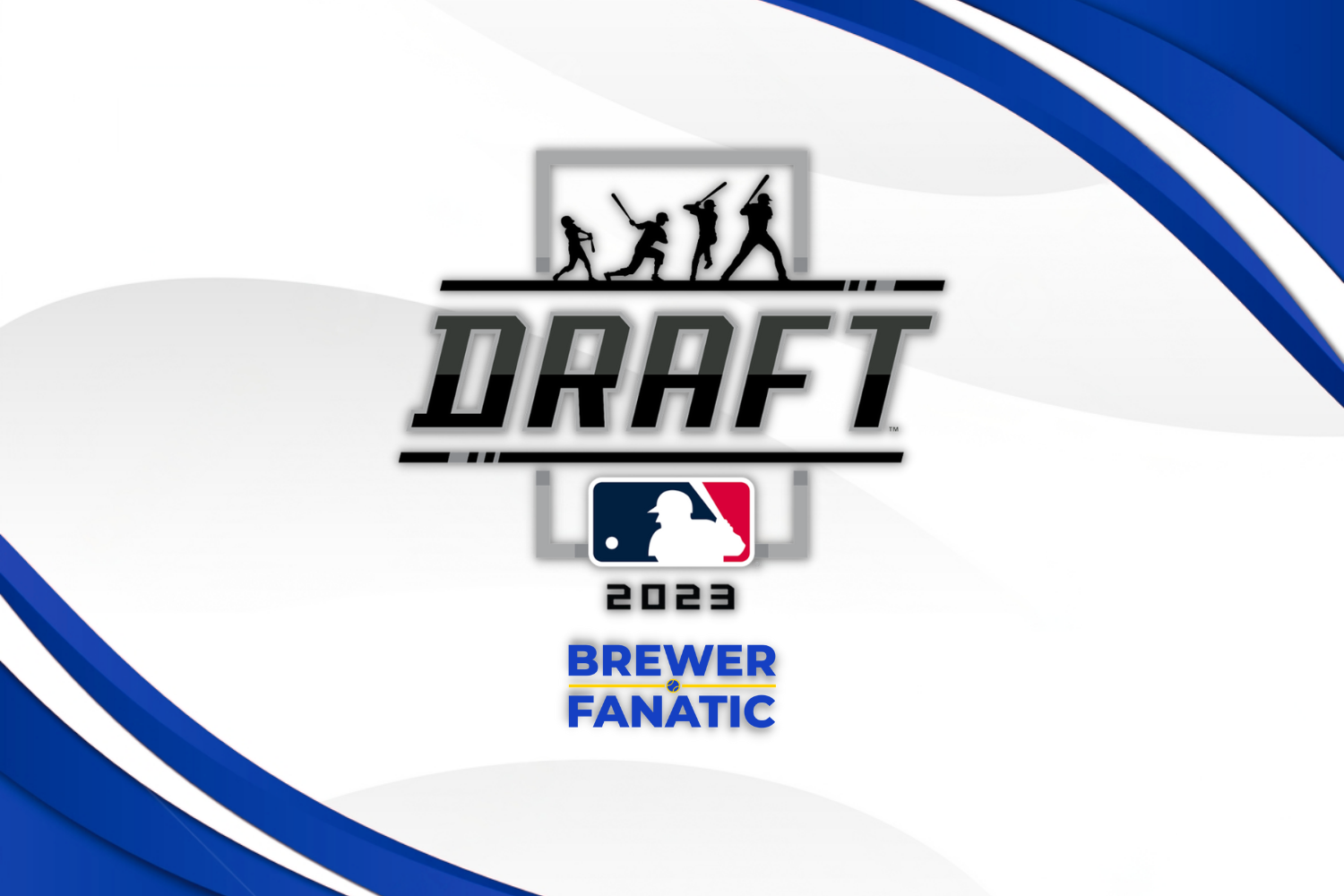 Image courtesy of Thieres Rabelo
This year's draft will again feature just 20 rounds. Day 1, which begins tonight at 6 p.m. CT and can be viewed on ESPN and MLB Network, will include the first and second rounds as well as both competitive balance rounds and all compensation rounds. There will be 70 selections total.
The Brewers will make three picks tonight, with the first one coming 18th overall in the first round. They will also draft 33rd overall in the Competitive Balance Round A and 54th overall in the second round. The draft will continue on Monday with Round 3, beginning at 1 p.m. CT.
We're excited to bring back the Brewers Draft Tracker which will be kept up-to-date not only during the draft but through the entire signing period. So keep coming back for updates!
There will be a lot going on during the draft both on and off this website. We will try to make updates to the story (and add links) as things happen, so keep refreshing! Hopefully there will be plenty of activity in the comments!
In the meantime, you can catch up on all of our Brewers-related draft content below:
Draft Articles and Profiles
Chase Davis
Matt Shaw 
Hurston Waldrep 
Aidan Miller 
Brayden Taylor
Yohandy Morales 
Enrique Bradfield, Jr
Tommy Troy
Nolan Schanuel
Brock Wilken

Nygaard Mock Draft v.3
Final Consensus Big Board Update (Print it out, cross players off as they are drafted. You won't find a better resource anywhere on the web.)

Consensus Big Board Profiles: 26-50
Consensus Big Board Profiles: 1-25